De officiële biografie van Steve Jobs heet niet langer 'iSteve: The Book of Jobs', er is een nieuwe, betere titel verzonnen. Het boek zal door het leven gaan als:
'Steve Jobs: A Biography' by Walter Isaacson
Vodafone Runners: De iPhone 13 nu met 3 maanden gratis Apple TV+!
Maximaal voordeel als je thuis internet van Ziggo hebt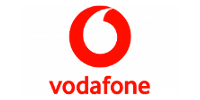 Bekijk actie
Begin 2012 komt de officiële biografie uit. Er zijn al vele werken over Steve Jobs verschenen, maar dit waren allemaal onofficiële levensverhalen. Dat de Apple-directeur nu meewerkt aan zijn eigen biografie is opmerkelijk. Eerder verbande hij al een aantal onofficiële biografieën uit de Apple Stores.