Door het vroegtijdig uitlekken van de iOS 11 Golden Master weten we het nu zeker: Apple presenteert morgen een nieuwe Apple Watch Series 3. De belangrijkste vernieuwing? 4G-ondersteuning, zodat je het toestel los van je iPhone kunt gebruiken.
Als je in de Golden Master van iOS 11 de Watch-app opent, verschijnt er een carrousel met verschillende Apple Watch-modellen en daar zit een nieuwe bij, zo ontdekte 9to5Mac. Je moet goed kijken want de Apple Watch Series 3 ziet er bijna hetzelfde uit als zijn voorgangers. Alleen de digitale kroon is anders, die heeft een rode stip. Bovendien heeft deze Watch een wijzerplaat die we nog niet eerder zagen.
Apple Watch Series 3
De iPhone 14 nu tot €348 korting!
• Maximaal voordeel als je thuis Ziggo hebt
• 6 maanden Apple Music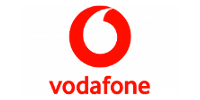 Bekijk actie
Hoe weten we nu dat deze iPhone mobiel internet heeft? Een aanwijzing daarvoor zijn de vier stipjes op de wijzerplaat. Die ken je van de iPhone: daar geven ze de signaalsterkte weer en dat is hier niet anders. Ook opvallend zijn de complicaties (dit zijn de kleine icoontjes op de wijzerplaat) waarmee je kunt bellen of navigeren. Zaken die mogelijk zijn op een Apple Watch met mobiel internet. Ook is er een screenshot opgedoken van het Apple Watch-bedieningspaneel: daarin staat nu een knop waarmee je 4G kunt (de)activeren. De rode digitale kroon is wellicht de antenne.
In de firmware werden ook nog verwijzingen gevonden naar twee nieuwe Apple Watch-kleuren. Het zou gaan om 'Gray Ceramic' en 'Blush Gold'. Kies je die laatste kleur, dan matcht je Apple Watch waarschijnlijk uitstekend met de iPhone 8, want ook daarover wordt gezegd dat hij in de kleur Blush Gold verschijnt.
Mobiele data op de Apple Watch: hoe werkt het
Daarover weten we op dit moment nog lang niet alles. Het lijkt erop dat je op de Apple Watch bereikbaar bent op het nummer van je iPhone. Het is mogelijk dat providers je een apart abonnement of extra databundel hiervoor laten afnemen – het is overigens nog maar de vraag of Nederlandse providers direct deze optie aanbieden. We horen er meer over tijdens het Apple-event morgen om 19.00 uur.