De Apple TV is een geinig speeltje met een kleine groep fanatieke gebruikers, maar Apple wil het roer radicaal om gooien. Volgens Engadget wordt de nieuwe Apple TV kleiner, met minder opslagcapaciteit en slechts twee aansluitingen. Is Steve nou helemaal van de glazen wenteltrap gerukt? Nee hoor, deze gadget zou wel eens werkelijkheid – en een daverend succes – kunnen worden.
De volgende generatie Apple TV zou worden afgekeken van de toekomstige iPhone (iPhone 4G). En niet alleen het formaat, ook het binnenwerk dient als inspiratie. Dat betekent een A4-processor en slechts 16 GB opslagcapaciteit. Op het compacte kastje zou alleen ruimte zijn voor twee poorten, een videopoort voor Full HD 1080p-beelden en de stroomstekker. Voor de duidelijkheid: de volgende generatie Apple TV  mag dan afkijken van de iPhone, het apparaat bevat geen display.
In een zin melding maken van Full HD-videobeelden en een capaciteit van slechts 16 GB lijkt een tegenstrijdigheid. Zelfs met een beetje proppen passen er dan maar twee 1080p films op deze nieuwe Apple TV. Dat is dan ook niet de bedoeling, dit apparaat zal videocontent streamen. Draadloos films doorsturen vanaf je Apple Time Capsule bijvoorbeeld.
De iPhone 14 nu tot €7,50 korting per maand!
Maximaal voordeel als je thuis internet van Ziggo hebt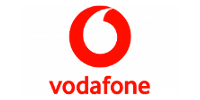 Bekijk actie
Apple's nieuwste speeltje zal worden aangestuurd door het iPhone OS. Het is nog niet bekend of alle iPhone-applicatie – zoals de App Store – ondersteund gaan worden. De verwachte verkoopprijs durft de bron van Engadget wel te noemen, slechts 99 dollar! Of dit lariekoek is, blijkt pas later dit jaar. De nieuwe Apple TV slaat het aankomende WWDC-evenement over.