Apple heeft met de nieuwe 4K iMac ook nieuwe accessoires gepresenteerd. Het toetsenbord, trackpad en de muis hebben alle drie een make-over en een interne accu gekregen en koppelen veel gemakkelijker met je Mac.
Magic Keyboard
Het Magic Keyboard is afgeleid van de nieuwe MacBook. De toetsen hebben hetzelfde schaarmechanisme als in de MacBook, zodat ze een stuk dunner zijn, en zitten dichter op elkaar. Omdat de randen rondom de toetsen bijna volledig zijn verdwenen is het toetsenbord 13 procent kleiner geworden. Bij de MacBook vinden we het toetsenbord fijn typen, maar irriteerden we ons aan de pijltjestoetsen, die niet alle vier even groot zijn, waardoor we in plaats van op het pijltje omhoog steevast op Shift zitten te drukken. Helaas heeft het Magic Keyboard dit euvel ook. Ook opvallend zijn de grotere functietoetsen: het zal om esthetische redenen zijn (nu zijn alle toetsen even hoog), maar is wat ons betreft ook weggegooide ruimte.
BLACK FRIDAY: De iPhone 14 nu tot €348 korting!
• Maximaal voordeel als je thuis Ziggo hebt
• 6 maanden Apple Music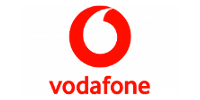 Bekijk actie
Magic Trackpad 2 met Force Touch
Het Magic Trackpad 2 is 29 procent groter geworden, zodat je meer ruimte om je vingers te bewegen. Behalve multitouch ondersteunt het trackpad nu ook Force Touch, net als bij de nieuwste MacBook en Pro's, waardoor het trackpad voelt hoe hard je erop drukt en het ook niet meer uitmaakt waar op het trackpad je drukt; het werkt overal precies hetzelfde. Door op onderdelen van OS X te force touchen (harder te drukken dus) krijg je extra menu's – wij moeten daar nog enorm aan wennen en zij niet zo snel geneigd om te force touchen. Wat wel heel handig is, is dat je in QuickTime door harder op de spoelknop te drukken sneller vooruit- of terugspoelt.
Magic Mouse 2 zonder Force Touch
De Magic Mouse 2 heeft de minste veranderingen ondergaan. Hij is lichter geworden, is steviger (alsof die oude dat niet was?) en heeft een gladdere onderkant zodat hij beter over de tafel schuift. Helaas heeft de muis geen Force Touch gekregen, dat vinden we toch een gemiste kans.
Interne accu
Waar we vooral blij van worden is dat de drie accessoires geen batterijen meer vreten. Ze hebben namelijk een accu, die het ongeveer een maand uithoudt. Daarna kun je hem via een Lightning-naar-usb-kabel aan je Mac koppelen om hem op te laden. Na een minuut laden kun je je accessoire alweer een uur gebruiken, na twee uur laden is hij weer helemaal vol. De apparaten detecteren zelf of ze gebruikt worden – zo niet, dan gaan ze in zuinigere modus. Dat scheelt tientjes aan batterijen op jaarbasis.
Automatisch koppelen
Helemaal handig is dat de accessoires automatisch koppelen met je Mac zodra je de usb-kabel aansluit. Het frustrerende eindeloos niet-willen-pairen van de bluetooth-apparaten is dus eindelijk verleden tijd! De verbinding loopt daarna via bluetooth.
Verkrijgbaar
De nieuwe accessoires zijn voortaan de standaardaccessoires bij de aanschaf van elke iMac en uiteraard zijn ze ook bij de Mac mini en Mac Pro verkrijgbaar. Het toetsenbord kost € 119, de muis € 89 en het trackpad € 149.