Vanaf vandaag ligt de eerste editie van het nieuwe magazine Google Life in de winkels. In dit magazine ontdek je meer over de producten en diensten waarmee Google je het leven gemakkelijker maakt. Naast Apple is Google een van de coolste, spannendste en ook wel een van de machtigste bedrijven van het digitale tijdperk. In het eerste nummer lees je onder meer over de volgende onderwerpen:
De auto volgens Google
Experts zijn het erover eens: in 2020 rijden er zelfrijdende auto's rond. Wordt het Apple of Google? We zetten de feiten op een rijtje en kijken of Googles zelfrijdende auto's de wereld gaan veroveren.
De iPhone 14 nu tot €348 korting!
• Maximaal voordeel als je thuis Ziggo hebt
• 6 maanden Apple Music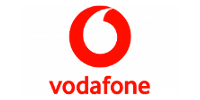 Bekijk actie
Beter Googelen
Iedereen kent Google als zoekmachine, maar de meeste mensen maken nauwelijks gebruik van alle mogelijkheden. We leren je sneller en gerichter te vinden wat je zoekt met Googles zoekmachine.
En verder …
De hoogtepunten van de (niet eens zo heel lange) geschiedenis van Google.
Getest: de populairste huiskamerspeakers.
Handige YouTube-afspeellijsten maken.
De nieuwste Android-toestellen.
Google Life ligt nu in de winkels en is verkrijgbaar in onze webshop. Neem ook eens een kijkje op de website van Google Life!