De levertijden van Mac Pro's die op bestelling worden gemaakt, worden naar boven bijgesteld. Over het algemeen duidt dit op de komst van een nieuwe generatie.
Bestelling uit maart
Op AppleInsider lezen we dat de Mac Pro bij Amazon lange tijd niet op voorraad is geweest. Tevens halen ze een voorbeeld aan van een 12-core Mac Pro-bestelling uit maart die nog steeds niet geleverd is.
De iPhone 14 nu tot €7,50 korting per maand!
Maximaal voordeel als je thuis internet van Ziggo hebt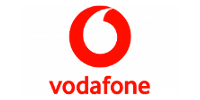 Bekijk actie
Wat brengt de toekomst?
Langere levertijden en producten die niet meer op voorraad zijn, wijzen er bij Apple vaak op dat er een update of een opvolger aan zit te komen, zoals momenteel bij de 15-inch MacBook Pro. De laatste upgrade van de Mac Pro stamt uit juli 2010. Aan de andere kant is het ook mogelijk dat Apple zich afvraagt of de Mac Pro wel toekomst heeft. Het topmodel van Apple verkoopt marginaal in vergelijking met de MacBooks, iMacs en Mac mini's.