Overal is het heel gewoon, dat je producten binnen een bepaalde termijn mag ruilen als deze niet naar wens werken.  Bij software is dit echter altijd anders geweest, met name vanwege het kopieergevaar.  Taipei Times meldt dat de Taipei City Government zowel Apple als Google heeft opgelegd om binnen 15 dagen een niet-goed-geld-terug-garantie in te bouwen in respectievelijk de App Store en de Androidmarket.
Boete
Naast deze vreemde eis met dito deadline, is ook de boete waarschijnlijk niets waar Apple of Google wakker van zal liggen. Want als ze er niet voor zorgen dat klanten hun geld binnen zeven dagen terug kunnen vragen als de applicatie niet naar wens werkt, dan zal er na de periode van vijftien dagen een boete tot omgerekend $52.300 volgen.
De iPhone 13 nu met 3 maanden gratis Apple TV+!
Maximaal voordeel als je thuis internet van Ziggo hebt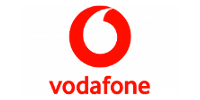 Bekijk actie
Revolutionair
Indien Apple en Google hierop reageren en ervoor zorgen dat er een verplichte probeerperiode wordt opgenomen, dan heeft Taipei voor een revolutie gezorgd. Momenteel zijn ontwikkelaars er namelijk vrij in of ze een zogenaamde 'lite' of probeerversie aanbieden. Hier is Apple of Google niet verantwoordelijk voor.
Muziek
Gek genoeg heeft de regering van Taipei het alleen over apps. Het is namelijk niet moeilijk je voor te stellen dat klanten van de iTunes Music Store ook vaker bedrogen uitkomen. Met previews van dertig seconden blijft namelijk een hoop te wensen over.  Zijn hier ook nog mogelijkheden voor de consument of zal het onmogelijk blijven om miskopen op muzikaal gebied te retourneren?