Komt het mobiele betalen met NFC nou wel of niet op de iPhone 5? Het blijft de gemoederen bezighouden. Volgens Bloomberg zou het er wel komen, The Independent dacht deze week te weten van niet en nu tweet Elizabeth Woyke van Forbes dat ze van een betrouwbare bron heeft gehoord dat het er toch wel gaat komen. Wat is het nou? Wie het weet mag het zeggen.
Spotje
Opvallend is dat in Apple's nieuwste iPhone-commercial expliciet wordt verwezen naar het betalen met je iPhone. Dit kan momenteel al bij zo'n 6.800 Starbucks-ketens in Amerika (er zijn er daar in totaal een slordige 11.000), maar hiervoor is nog wel een speciale app Starbucks Card Mobile nodig. Zou Apple in zijn reclame refereren naar deze ene functionaliteit, of zou het een voorbode zijn van iets groots wat komen gaat?
Bekijk hier het spotje:
De iPhone 14 nu tot €7,50 korting per maand!
Maximaal voordeel als je thuis internet van Ziggo hebt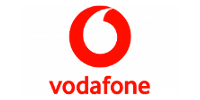 Bekijk actie