Lang geleden, toen de iPad nog niet bestond, waren klanten voor een kleine 10-inch laptop aangewezen op een netbook. Computermerk Asus was een succesvolle pionier op deze minilaptop-markt. Onder het label 'Eee PC' verkocht het merk miljoenen exemplaren.
Gisteren toonde Asus zijn antwoord op Apple's iPad, de Eee Pad. Het product mag dan niet zo lekker bekken, de specificaties zijn op z'n minst interessant. De Eee Pad draait namelijk op Windows 7, ondersteunt Flash en wordt leverbaar met 10 en 12-inch beeldscherm. Onder de kap vinden we een Core 2 Duo-processor, zo'n type processor vinden we ook in de MacBook. Of de Asus-tablet evenveel megahertzen uitspuugt als de MacBook valt nog te bezien.
De iPhone 13 nu met 3 maanden gratis Apple TV+!
Maximaal voordeel als je thuis internet van Ziggo hebt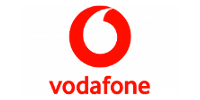 Bekijk actie
Asus Eee Pad / rechtsboven: Asus Eee PC
Frappant dat Asus kiest voor Windows 7 als besturingssysteem. Fabrikanten als Acer en Dell lanceren hun handhelds namelijk met Android. Android is, net als het iPhone OS op de iPad, bedoelt voor mobiele apparaten zoals mobiele telefoons. Windows vindt zijn oorsprong op de computer. Geen wonder dat de Eee Pad beschikt over zo'n krachtige computer-processor, ze moeten wel. Het 12-inch model gaat zelfs nog een stapje verder, deze beschikt over de volledige Windows 7 Home Premium. Volgens Jonney Shih van Asustek is dit model voor gebruikers die content willen produceren. Dus niet alleen content consumenten, zoals bij de iPad.
Asus werkt nog aan een antwoord op de App Store, hun store wordt in samenwerking met Intel ontwikkeld. Er is echter nog niets bekend over een samenwerkingsverband met uitgevers van films of ebooks.
Zal Asus met deze krachtige tablet en uitgebreid besturingssysteem in staat zijn een prominemente plek op de Pad-markt te veroveren? Aan de prijs zal het niet liggen, de Eee Pad wordt verkrijgbaar vanaf zo'n 450 dollar.