De muziekverkoop via iTunes is dit jaar wereldwijd met ruim 13% gedaald, meldt The Wall Street Journal. Vorig jaar daalde de verkoop voor het eerst sinds de lancering van iTunes in 2003. De muziekindustrie vertoont sinds enkele jaren een voorzichtig herstel.
Muziekverkoop via iTunes versus streaming
Het succes van streamingdiensten als Spotify is de voornaamste reden van de daling in digitale muziekverkoop. Apple probeert met iTunes Radio mee te liften op die groei, maar dat wil tot nu toe nog niet erg lukken. Een jaar na de lancering is iTunes Radio vooralsnog alleen in de VS en Australië beschikbaar. De dienst is niet zo succesvol als Apple had gehoopt, wat waarschijnlijk één van de redenen is geweest voor de overname van Beats eerder dit jaar.
Volgens The Wall Street Journal is Apple bezig met het integreren van de streamingdienst Beats Music binnen iTunes, met een halvering van de abonnementsprijs naar $ 5 per maand. Het vernieuwde Beats Music zou begin volgend jaar gelanceerd moeten worden.
Vodafone Runners: De iPhone 13 nu met 3 maanden gratis Apple TV+!
Maximaal voordeel als je thuis internet van Ziggo hebt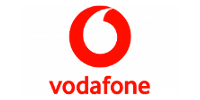 Bekijk actie