De muteknop van de iPad functioneert niet naar behoren. Het schuifje moet de gebruiker in staat stellen om het apparaat te 'muten', maar de realiteit is anders: de handheld blijft geluid produceren.
Navigon
Een redacteur van c't – het magazine voor computertechniek – attendeerde mij op de weigerende muteknop: als hij de Navigon-app draait en wisselt naar een andere applicatie, is de mute-knop niet in staat om het geluid van de Navigon uit te schakelen. Het mute-icoontje verschijnt in beeld, maar daar blijft het bij.
BLACK FRIDAY: De iPhone 14 nu tot €348 korting!
• Maximaal voordeel als je thuis Ziggo hebt
• 6 maanden Apple Music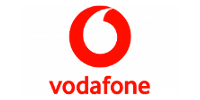 Bekijk actie
Foutje?
Is dit een foutje in de Navigon-software of heeft de muteknop geen invloed op apps die je op de achtergrond draait? Ik neem de proef op de som met de apps 'iPod' en 'notities'. In de iPod-app speel ik een nummer af, dubbeltik op de homeknop om te switchen naar 'notities' – de muziek blijft spelen – en warempel: als ik de mute-knop 'aan' zet, hoor ik nog steeds muziek.
Vergadering
Een muteknop waar je niet van op aan kunt is vervelend. Stel dat je een vergadering hebt: je loopt de vergaderkamer binnen en zet de mutefunctie aan, dan móet het geluid uit staan. Voor zulke situaties heeft de iPad toch die muteknop?
Hoe denk jij hierover? Ervaar je dezelfde problemen, of doen wij iets verkeerd?