Iedereen heeft zijn zegje gedaan (en mening gevormd) over het signaalprobleem van de iPhone 4. Nu is Apple aan zet om met een reactie te komen. Morgenavond om 19:00 uur, Nederlandse tijd, is het zo ver. Dan horen we of Apple gratis Bumpers gaat uitdelen, met een vernieuwde iPhone 4 op de proppen komt of een grootschalige terugroep-actie op poten gaat zetten.
Apple heeft een handjevol mensen uitgenodigd voor een superspeciale persconferentie op de Apple-campus in California. Het is nog een groot mysterie wat Apple precies gaat verkondigen. We kunnen alleen met zekerheid zeggen dat het over de iPhone 4 gaat.
Vodafone Runners: De iPhone 13 nu met 3 maanden gratis Apple TV+!
Maximaal voordeel als je thuis internet van Ziggo hebt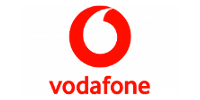 Bekijk actie
Ik kan me voorstellen dat de hele wereld hoopt dat Apple het boetekleed aantrekt en erkent dat de iPhone 4 gebreken vertoont. Maar ik ben er nog niet zo zeker van. Misschien noemt Steve Jobs de 'greep des doods' een groot misverstand en verkondigt hij vol trots dat er al 3 miljoen (of meer) stuks van de iPhone 4 verkocht zijn. Of suggereert een persconferentie dat Apple meer te vertellen heeft?