Met het ideale gadget kan ik thuis op de bank, in de tuin of onderweg, strips en tijdschriften lezen, series en films bekijken, muziek luisteren en internetten. Daarnaast moet ik het ook kunnen gebruiken om teksten te lezen en te bewerken. Ik moet er zelfs aantekeningen op kunnen te maken door erop te schrijven met een pennetje. Die aantekeningen moeten vervolgens omgezet worden naar een tekst die, in tegenstelling tot mijn handschrift, ook door anderen gelezen kan worden.
Zoals je in iCreate Magazine nummer 16 kunt lezen voldoet de iPad aan behoorlijk wat van mijn wensen. Je kunt je dus wel voorstellen dat ik erg uitkijk naar het moment dat we hier op de redactie daadwerkelijk kunnen gaan werken met de iPad. Er zijn een paar dingetjes die ik graag eens zou uitproberen. Hoe prettig is het om een boek te lezen van het lcd-scherm? Ik ben namelijk een nogal fanatieke lezer en lig vaak uren met een boek op de bank. Ik zou dus behoorlijk teleurgesteld zijn als ik steeds na een uurtje (zoals ik nu ook bij de monitor op mijn bureau doe) even een micropauze moet nemen. Daarnaast ben ik ook erg benieuwd hoe goed het scherm te lezen is in zonlicht.
Maar eigenlijk maak ik me over die dingen niet eens zo heel druk. Het gaat me vooral om het aanbod van content. Zijn er boeken, tijdschriften en strips te koop voor de iPad tegen de tijd dat die hier in Nederland te koop is? Of gaat dat straks net zoals bij de series en films: dan kan ik straks voor zo'n zeven euro een paperback kopen in Engeland en die thuis laten bezorgen terwijl de e-bookversie van dat boek hier in Nederland nog niet eens te koop is voor de iPad.
Vodafone Runners: De iPhone 13 nu met 3 maanden gratis Apple TV+!
Maximaal voordeel als je thuis internet van Ziggo hebt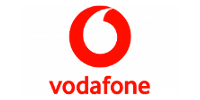 Bekijk actie
Veel plezier met dit nummer!
Bas Hollander