Microsoft keek naar de Apple Store en dacht; 'dat kunnen wij ook'. Ze voegden de daad bij het woord en de eerste Microsoft Store was een feit. Nu – vier winkels later – zoeken de Windows-jongens de strijd met Apple wel heel duidelijk op. In de Mall of America – op zes meter afstand van een bestaande Apple Store – komt de nieuwste Microsoft-winkel.
'Answer Bar'
Ik wil de winkel niet afkraken voordat de bouw is afgerond, maar Microsoft lijkt erom te smeken belachelijk gemaakt te worden. Neem de invulling van de winkel. Het lijkt wel of een Microsoft-medewerker twee gaten in de bouwschotten heeft geboord om te kunnen spieken bij de Apple Store. De Microsoft-winkel krijgt namelijk een 'Answer Bar', het personeel draag felgekleurde T-shirts en – als we de tekening op de muur mogen geloven – staan de producten keurig opgesteld op lange tafels. Hoe komen ze erop?
Vodafone Runners: De iPhone 13 nu met 3 maanden gratis Apple TV+!
Maximaal voordeel als je thuis internet van Ziggo hebt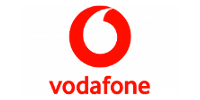 Bekijk actie
Producten
Eigenlijk zou ik er eens langs moeten gaan, zo'n Microsoft-winkel. Kan ik zelf het antwoord vinden op prangende vragen als: met welke producten vullen ze hun schappen? Hoe druk is het in zo'n Microsoft Store? En staan er eigenlijk rijen voor de deur bij de lancering van een nieuw Microsoft-product? Dat zou dan bij de komst van een nieuwe Windows of Xbox moeten zijn, computers en telefoons maakt Microsoft niet (meer).