Gisteren schreven we dat in juli opnieuw een Apple-medewerker een iPhone-prototype in een café is kwijtgeraakt. Met vele anderen vermoeden wij echter dat hier simpelweg sprake is van een marketingstunt van Apple of – zoals een lezer van onze blog gevat opmerkte – van dat café zelf. In San Fransisco zijn de media er in elk geval bovenop gedoken.
[Cava22, een tequila-bar in San Fransisco, waar een iPhone 5-prototype zou zijn verdwenen.]
De iPhone 13 nu met 3 maanden gratis Apple TV+!
Maximaal voordeel als je thuis internet van Ziggo hebt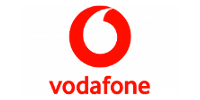 Bekijk actie
iPhone 5
Volgens exclusieve informatie van CNET zouden Apple-medewerkers de iPhone 'elektronisch getraceerd' hebben, waarna ze samen met de politie vergeefs een huiszoeking hebben verricht. De SFWeekly en PCMag namen daarom direct contact op met de politie van San Fransisco om dat verhaal te verifiëren.
Wat blijkt? Volgens de politie bestaan er helemaal geen dossiers over een vermist iPhone-prototype of over een bezoek aan of huiszoeking op het adres waar die Apple-speurneuzen de iPhone zouden hebben getraceerd. Sterker nog, ze zeggen dat ze  dat een maand geleden ook al tegenover CNET-verslaggevers hebben verklaard.
iPhone 4
Even terzijde, CNET schreef eergisteren ook dat Apple de verdwijning van het nieuwe iPhone 5-prototype wereldkundig heeft maakt om te zorgen dat degene die hem koopt, of er foto's van publiceert, een proces wegens diefstal aan zijn broek krijgt. Een goede zet, maar waarom deden ze dat niet al in juli, toen die iPhone verdween?
Goed, heel toevallig schrijft CNET een dag later over een rechterlijke uitspraak in de oude zaak van het gestolen iPhone 4-prototype. Tot ieders verwondering heeft de rechter uitgerekend nu besloten dat blogsite Gizmodo helemaal niets te verwijten valt, ondanks dat zij het iPhone 4-prototype destijds voor 5000 dollar hebben opgekocht terwijl ze wisten dat de 'vinder' niet de eigenaar was. 'Heling' noemen ze dat in Nederland, maar in Amerika denkt de rechterlijke macht daar blijkbaar anders over.
Wat betekent dit gegeven? Nu Gizmodo van alle blaam is gezuiverd, staat het ze natuurlijk vrij ook het 'gestolen' prototype van de iPhone 5 op te kopen en er foto's van te publiceren. Het zou ons dus niet verbazen als we volgende week, of misschien wel direct na het weekend, op Gizmodo.com op een onthullende fotoserie van een opengemaakte iPhone 5 worden getrakteerd.
Onschuldig
Het verhaal wordt nog sappiger. Uitgerekend nu er weer een iPhone-prototype zoek is, zijn zowel Robert Sage Wallower, de Apple-medewerker die het iPhone 4-prototype kwijtraakte, als Brian Hogan, de vinder die het apparaat aan Gizmodo verkocht, wegens diefstal voor de rechter gebracht. Beide mannen pleiten echter onschuldig te zijn.
Ongetwijfeld komt er nog een spannend vervolg.
[Bryan Hogan, de man die het iPhone 4-prototype aan Gizmodo zou hebben verkocht.]
Foto boven:James Martin – CNET
Foto onder:9-to-5-mac