Het heeft er steeds meer de schijn van dat de iPad eind dit jaar ook een klein broertje gaat krijgen. Ging vorige week al het gerucht dat deze iPad mini eind dit jaar het levenslicht moet zien en zo'n $250 gaat kosten, nu vertelt DigiTimes ons dat de productie in handen is van Pegatron en dat het gros van de beeldschermen door LG wordt gemaakt.
iPhone-iPad-kruising
Het in elkaar zetten van de iPad mini zal niet bij Apple's vaste iPad-partner Foxconn worden gedaan, maar bij Pegatron. Dit Taiwanese bedrijf is geen vreemde voor Apple, want hier vindt ook de iPhone-productie plaats. Daarnaast wordt ook gefluisterd dat het bedrijf betrokken is bij de iPad 3-productie. Dat is niet onlogisch, aangezien de iPad mini een kruising tussen iPhone en iPad lijkt te gaan worden. Zo heeft Pegatron dus van beide aspecten kaas gegeten.
Vodafone Runners: De iPhone 13 nu met 3 maanden gratis Apple TV+!
Maximaal voordeel als je thuis internet van Ziggo hebt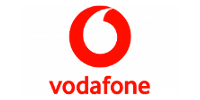 Bekijk actie
Kanttekening
Als displayfabrikant meldt DigiTimes dat LG Display ongeveer 75 procent van de productie op zich zal nemen en dat de rest wordt aangeleverd door AU Optronics. Deze namen noemde The Wall Street Journal enkele weken geleden ook als iPad mini-display-fabrikanten. De krant plaatste hier echter wel een kanttekening bij: beide bedrijven zijn samen met Apple een kleine iPad aan het testen, maar Apple test continu nieuwe apparaten en lang niet al deze apparaten zien daadwerkelijk het levenslicht. Dát Apple de mogelijkheden heeft onderzocht moge duidelijk zijn, maar of er ooit een iPad mini komt moet de tijd ons leren.