Je hebt geen spiegelreflexcamera nodig om de mooiste foto's te maken. Met je iPhone kom je ook al een heel eind. Schiet jij met je iPhone de allermooiste plaatjes? Dan kun je meedoen aan de negende editie van de IPPAwards: de iPhone Photography Awards.
Wil je meedoen aan de competitie?
Je kunt meedoen met foto's die je gemaakt hebt met je iPhone, iPod touch of iPad, eventueel met gebruik van een voorzetlens. Het is niet de bedoeling dat je je foto's op de Mac nog uitgebreid gaat bewerken met bijvoorbeeld Photoshop of Pixelmator. Maar je mag de kiekjes wel onder handen nemen met fotobewerkings-apps voor iOS. Deelname is niet gratis, maar de inschrijfprijzen zijn vriendelijk: voor $ 3,50 kun je één foto indienen, voor $ 57,50 kun je er 25 insturen – en dan zijn er nog allerlei opties daartussenin. Maar goed, dan kun je ook een goudstaaf winnen. En eeuwige roem natuurlijk.
Er zijn 19 categorieën waarin je kunt deelnemen, van portretten tot dieren tot bomen. Heb je een prachtfoto die onder niet een van al die noemers te vangen valt, dan is er nog altijd de categorie 'others'. Wil je meedoen in de race om de titel van iPhone-fotograaf? Dan kun je nog tot en met donderdag 31 maart je mooiste foto insturen. Wat je daarvoor precies moet doen (en moet laten) lees je op de website van de IPPAwards.
De iPhone 14 nu tot €348 korting!
• Maximaal voordeel als je thuis Ziggo hebt
• 6 maanden Apple Music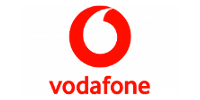 Bekijk actie
Weten wat voor concurrentie je kunt verwachten? Hieronder zie je de winnende foto van 2015. Wil je alle foto's van de eerdere acht edities zien, neem dan een kijkje in deze online galerie.