De Magic Trackpad heeft promotie gemaakt en is nu de volwaardige broer van de Magic Mouse geworden. Bij de nieuwe iMac kun je kiezen of je een trackpad of een muis wilt, zonder meer te hoeven betalen.
Magic Trackpad en Magic Mouse
De Magic Trackpad debuteerde afgelopen zomer, maar was tot dusver een extraatje naast de muis. Wanneer je een iMac kocht, kon je er voor 69 euro een multitouch-trackpad bij krijgen. Dan had je dus zowel de muis als de trackpad. Die tijd is voorbij. In de Apple Store kun je nu kiezen of je de Magic Mouse of de Magic Trackpad wilt, zonder daar een cent meer voor te hoeven betalen.
Vodafone Runners: De iPhone 13 nu met 3 maanden gratis Apple TV+!
Maximaal voordeel als je thuis internet van Ziggo hebt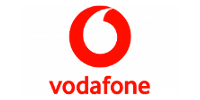 Bekijk actie
Kan niet kiezen
Kun je echt niet kiezen, dan schaf je gewoon de muis én de trackpad aan. Je betaalt dan wel €69 extra, net als vroeger. Heb jij je keuze al gemaakt?
[poll id="8″]