Vanaf morgen is macOS Sierra beschikbaar. We gaan ervan uit dat de update dinsdag 20 september vanaf 19.00 uur te downloaden is. MacOS Sierra is de opvolger van El Capitan. De grootste veranderingen? Siri maakt zijn debuut op de Mac, je kunt kopiëren en plakken tussen verschillende Apple-toestellen en iCloud krijgt een nog prominentere rol. Meer hierover lees je in ons artikel Maak kennis met macOS Sierra.
Hoe kun je straks macOS Sierra downloaden?
De update is gratis te downloaden in de Mac App Store en staat op het tabblad 'Uitgelicht'. Zie je de update er niet bij staan? We kunnen ons voorstellen dat je meteen wilt updaten, maar houd er rekening mee dat het druk kan zijn op de servers van Apple, waardoor een en ander wel wat langer duurt. En na de opstart-problemen vorige week met iOS 10 raden wij je aan om niet direct te downloaden maar zeker het eerste uur even af te wachten.
De iPhone 14 nu tot €348 korting!
• Maximaal voordeel als je thuis Ziggo hebt
• 6 maanden Apple Music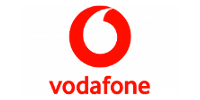 Bekijk actie
Voorbereiding macOS Sierra
Waarmee moet je rekening houden als je de update naar macOS Sierra downloadt en installeert? Wij zetten het voor je op een rij.
Is mijn Mac geschikt voor macOS Sierra?
Om macOS Sierra te kunnen draaien, heb je een van de volgende Macs nodig:
MacBook (eind 2009 en later)
iMac (eind 2009 en later)
MacBook Air (2010 en later)
MacBook Pro (2010 en later)
Mac mini (2010 en later)
Mac Pro (2010 en later)
De iMac uit 2008 en begin 2009 kunnen voor het eerst niet meer geüpdatet worden. Zij blijven steken bij El Capitan. Datzelfde geldt voor de MacBook Air, Mac mini en Mac Pro, alle uit 2009. Ook Xserve-systemen kunnen nu niet meer geüpdatet worden.
Weet je echt niet wat voor Mac je precies hebt of uit welke jaar hij komt? Dat zoek je zo op:
1. Klik op het appeltje linksboven en kies 'Over deze Mac'.
2. Op het eerste tabblad 'Overzicht' zie je welke Mac je hebt.
Ruim je Mac eindelijk eens op!
Als je dan toch een verse start wilt maken met macOS Sierra, dan is dit misschien wel hét moment om je Mac eens grondig op te ruimen. Weg met overbodige programma's en documenten die te veel opslagruimte opslokken of die je Mac trager laten opstarten. Je kunt je Mac handmatig opruimen, maar er is ook handige software om je Mac op te schonen: CleanMyMac.
Maak een back-up met Time Machine
Voordat je gaat updaten naar macOS Sierra, kun je een back-up van je harde schijf maken met Time Machine. Dat hoeft overigens niet, maar we raden het wel aan voor het geval iets niet helemaal goed gaat. Het maken van een back-up gaat als volgt in zijn werk.
Sluit een externe harde schijf aan op je Mac, bij voorkeur een die je nergens anders voor gebruikt.
Open Systeemvoorkeuren en klik op 'Time Machine'. Zet de schakelaar op 'Aan' en selecteer de externe harde schijf.
Time Machine maakt een back-up van je hele harde schijf. Let op: dit kan even duren. Misschien ben je in een halfuur klaar, maar heb je veel bestanden op je Mac staan dan ben je zomaar een paar uur verder.
Als je wilt, kun je je Mac ook een schone installatie geven, zodat je weer met een schone lei begint. Hoe dat werkt lees je in onze iTip Opstartschijf macOS Sierra maken.
Meer weten over macOS Sierra?
In macOS Sierra is alles is weer een stukje prettiger geworden. Op het eerste oog valt wellicht alleen op dat de achtergrond van het bureaublad een ander gebergte toont, maar er is meer. Veel programma's hebben een make-over gekregen die ervoor moeten zorgen dat alles beter werkt en vooral beter samenwerkt. Wil je alles weten over macOS Sierra, lees dan onze special Mac voor Beginners – editie macOS Sierra.