Deze week lanceerde Apple het nieuwe macOS High Sierra. De update bevat nieuwe functies voor Safari en Foto's, het bestandssysteem Apple File System en – helaas – een beveiligingslek waarmee hackers wachtwoorden uit Sleutelhanger kunnen ontfutselen.

Wachtwoorden uit Sleutelhanger onveilig
Het lek werd gevonden door beveiligingsonderzoeker Patrick Wardle, een ex-hacker van NSA. In een video laat hij zien hoe hij in zeer korte tijd toegang krijgt tot de Facebook- Twitter en Bank of America-wachtwoorden van een Mac-gebruiker in Sleutelhanger.
[iframe src="https://player.vimeo.com/video/235313957″ width="640″ height="487″ frameborder="0″ webkitallowfullscreen mozallowfullscreen allowfullscreen]
De iPhone 14 nu tot €7,50 korting per maand!
Maximaal voordeel als je thuis internet van Ziggo hebt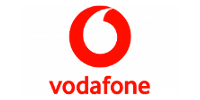 Bekijk actie
Met Sleutelhanger worden de wachtwoorden van Mac-gebruikers versleuteld opgeslagen. Deze wachtwoorden zijn normaal gesproken alleen toegankelijk voor de eigenaar van de Mac en kunnen ontgrendeld worden met een wachtwoord. Met de keychainStealer-app was Wardle echter in staat om zonder het wachtwoord toegang te krijgen tot alle gegevens.
'Maar aangezien het om een lokale aanval gaat, betekent dit dat een hacker eerst je Mac moet opsporen', legt Wardle uit. 'Veel voorkomende manieren om een Mac te lokaliseren is het versturen van e-mails met kwaadaardige bijlagen, gebruikmaken van neppe pop-ups of het hacken van apps zoals HandBrake.'
De beveiligingsonderzoeker alarmeerde Apple nog vóór de lancering van macOS High Sierra over de gevoeligheden in High Sierra. 'De ontdekking was te kort voor de release van High Sierra, waardoor Apple te weinig tijd had om een patch uit te brengen', vertelt Wardle, die de patch nog op korte termijn verwacht.
Hack Sleutelhanger voorkomen
Om te voorkomen dat hackers toegang krijgen tot je wachtwoorden, is het verstandig om alleen apps uit de App Store te downloaden en toekomstige updates van High Sierra meteen te installeren. Deze updates kunnen een patch voor het lek bevatten, waardoor je wachtwoorden in Sleutelhanger weer helemaal veilig zijn.