Apple heeft zijn webbrowser de grootste update ooit gegeven. Vanaf macOS Big Sur is Safari bijvoorbeeld sneller, persoonlijker en veiliger. Dit zijn de 6 Big Sur Safari vernieuwingen om naar uit te kijken.
1. Aanpasbare startpagina 
Weg met die grijze massa: in Big Sur geef je de startpagina van Safari een andere achtergrondafbeelding. Je kunt kiezen uit een van de wallpapers van Apple, of je voegt een eigen foto toe. En dat is niet het enige wat je straks personaliseert, want je bepaalt ook of de startpagina de leeslijst, favorieten, iCloud-tabbladen of Siri-suggesties weergeeft.
2. Sneller
Safari was volgens Apple al de snelste, en met Big Sur heeft Apple zijn webbrowser een extra snelheidsboost gegeven. Safari is straks 50 procent sneller dan zijn concurrent Google Chrome. Apple heeft Safari ook energiezuiniger gemaakt, waardoor je op MacBooks er langer mee kunt browsen.
De iPhone 14 nu tot €7,50 korting per maand!
Maximaal voordeel als je thuis internet van Ziggo hebt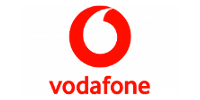 Bekijk actie
3. Privacyvriendelijker

Een nieuwe privacy-knop geeft je inzicht over hoe websites overweg gaan met je gebruikersgegevens. Door links van de adresbalk op het schild te klikken, krijg je het Privacyrapport te zien. Hierin zie je het beveiligingscertificaat, welke trackers er voor je zijn geblokkeerd en meer informatie over de website. Ook wordt je privacy bij het gebruik van extensies beter beschermd. Je kunt bijvoorbeeld instellen dat een extensie alleen een dag mag worden gebruikt, of enkel voor een specifieke website.
4. Meer extensies
De handige Safari-extensies krijgen eindelijk de aandacht die ze verdienen. Ze zijn straks te vinden in een nieuwe categorie van de Mac App Store. Hier vind je – net zoals nu bij apps – ook ranglijsten en keuzes van de redactie. Je hebt straks ook de keuze uit een stuk meer extensies, want Apple voegt de ondersteuning voor de zogeheten WebExtension API toe. Hiermee zetten ontwikkelaars bestaande extensies – van bijvoorbeeld Firefox en Chrome – met een paar klikken over naar Safari.
5. Vertaalmachine
Met één klik een complete webpagina vertalen: het kan straks met een ingebouwde vertaalfunctie. Helaas kan Safari wel nog maar zeven talen detecteren, en het Nederlands zit daar niet bij. Er is ondersteuning voor Engels, Spaans, Chinees, Frans, Duits, Russisch en Braziliaans-Portugees.
6. Vernieuwde tabbladen

Zie je door alle tabbladen het bos niet meer? In het nieuwe Safari is dat minder snel een probleem. De tabbladen hebben een nieuwe look, zodat er meer tabbladen tegelijkertijd zichtbaar zijn. Een favicon (een soort mini-logo van een website) wordt standaard weergegeven, zodat de 'tabs' makkelijker te herkennen zijn. En wijs je met de muis een tabblad aan, dan zie je alvast een kleine voorvertoning. Maakt het allemaal een stuk overzichtelijker.
Meer weten over macOS Big Sur?
macOS Big Sur Safari
macOS Big Sur is ongeveer eind september voor iedereen te installeren. Wil je weten of jouw Mac geschikt is voor Big Sur? Bekijk het artikel Heeft jouw Mac macOS Big Sur ondersteuning?