Meer dan honderd bezoekers zorgden donderdagavond 4 februari voor de gezellige sfeer tijdens de clubmeeting van MacLimburg. Kans om te verbroederen met andere Macgebruikers, switchers en beginners, clubleden die met kleine onverklaarbare mailproblemen worstelden, amateurfotografen die de stap van Photoshop naar Lightroom wilden zetten… Kortom, ongetwijfeld kwam iedereen aan zijn trekken op de voorbije clubmeeting.
Lightroom
Kan natuurlijk niet anders met zo'n spreker : fotograaf Piet Van den Eynde kon ons de hele avond boeien. Hij vertelde over zijn avonturen tijdens zijn fietsfototocht in Azië en hoe hij met zijn Nikon en lichtgewicht lens, uitgerust met een flitsparasolletje, het immense continent (en zijn inwoners) kon ontdekken. Op zijn blog kun je beslist enkele sprekende beelden vinden.
Maar de lezing concentreerde zich op de verwerkingsmogelijkheden van beelden in RAW formaat. Als je als enthousiast would-be-fotograaf eindelijk gestart bent met beelden in RAW formaat te schieten, komen er vanzelf vragen op dit gebied. Is Photoshop de oplossing? Of is de workflow van Lightroom beter afgestemd met de logische stappen van Library – Develop – Slideshow – Print – Web modules?
De iPhone 13 nu met 3 maanden gratis Apple TV+!
Maximaal voordeel als je thuis internet van Ziggo hebt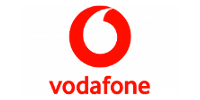 Bekijk actie
Gedurende meer dan 2,5 uur zat de zaal volgepakt met clubleden die geboeid het verhaal van deze fotograaf volgden. Zowel de beginnende Lightroom gebruiker kwam aan zijn trekken met een duidelijk overzicht, maar ook de ervaren Lightroom gebruiker kon veel opsteken van zijn tips & tricks. Daarvoor is natuurlijk zijn handboek "Lightroom 2 ontmaskerd" een onmisbare leiddraad. Ook de nieuwigheden in de versie 3 (nu nog in beta) konden niet ontbreken.
Conclusie is dat er veel bezoekers en clubleden hun ogen de kost konden geven en heel veel hebben bijgeleerd. Nu alles in de praktijk brengen. Dus het is thuis oefenen geblazen. Aan het werk, zou ik zeggen.
Mail
Aan de andere kant van het clublokaal was het gezellig rond een werkgroep "Mail". (Apple) Mail is iets wat je elke dag gebruikt, en waar iedereen mee kan werken. Toch lag het gehalte aan vragen hoog : hoe stel ik mijn inkomende & uitgaande mails juist in, kan ik meerdere brievenbussen uitlezen, hoe kan ik best (niet te grote) foto's doorsturen, hoe orden ik de massa aan berichten, waarom POP en het verschil met IMAP, wat te doen tegen SPAM, hoe beheer ik best mijn contacten? Met deze opsomming kan ik nog eindeloos doorgaan. Er was zelfs niet genoeg tijd om uit te leggen hoe je zelf sjablonen en handtekeningen kunt aanpassen.
Fotoboek
Tijdens de MacLimburg meeting konden leden hun eigen Blurb fotoboek inleveren voor een wedstrijd. Blurb is een website waar je je fotoboeken kunt laten drukken: alsof je voor de eerste keer een boek uitgeeft. Belangrijk voordeel van Blurb zijn o.a. de uitgebreide software (Booksmart) om eender welk boek samen te stellen (van je vakantiefoto's, keukenrecepten, poezie, of reisblog…het maakt niet uit). Een ander voordeel is ook dat de prijs dat zo'n boek heel goed meevalt.
Uit het beperkt aantal inzendingen kwamen 3 winnaars uit de bus. De totaalscore op basis van verschillende criteria leverde een eerste prijs op voor Carines project rond zwerfvuil. Anne behaalde de tweede prijs voor haar "impressies" en Jos de derde prijs voor een citytrip naar London. Alle drie ontvangen ze een waardebon van 50 euro voor hun volgende Blurb fotoboek.
Conclusie
Met twee simultane workshops, veel groepjes gebruikers rond supportvragen, een toog met lekkere biertjes, kan het niet anders dat de decibels de hoogte in gingen. Dat is nu éénmaal de keerzijde van de medaille. Veel volk, dus ook veel Macplezier…