Deze week is er veel nieuws rondom de nieuwe MacBook Pro, die dit najaar verwacht wordt. Meldden we gisteren nog dat deze MacBook ondersteuning voor Touch ID en een touchscreen-balk op basis van OLED krijgt, horen we vandaag dat die dunner wordt en daarnaast krachtigere graphics voor veeleisende gebruikers (bijvoorbeeld gamers) krijgt. Dat meldt de doorgaans betrouwbare Mark Gurman van Bloomberg en verwijst naar personen die betrokken waren bij de ontwikkeling van de laptops.
Nieuwe MacBook Pro
Het zou voor het eerst in vier jaar zijn dat Apple de MacBook Pro helemaal vernieuwt. De geüpdatete versies worden al sinds begin van het jaar bij Apple getest. Zoals gezegd wordt de nieuwe MacBook Pro iets dunner én kleiner, maar krijgt die niet de schuine randen zoals MacBook Retina en Air die hebben. Ook wordt de Pro uitgerust met krachtigere graphics, waarschijnlijk uit de Polaris-serie van AMD. Of dit voor zowel de 13-inch als de 15-inch MacBook geldt, zegt Gurman niet. Wij verwachten dat alleen de grotere variant de AMD-chip krijgt, de kleinere moet het waarschijnlijk doen met een chip van Intel. Ten slotte wordt het trackpad iets groter in vergelijking met voorgaande modellen.
De iPhone 14 nu tot €348 korting!
• Maximaal voordeel als je thuis Ziggo hebt
• 6 maanden Apple Music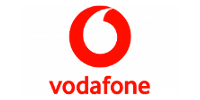 Bekijk actie
Bevestiging van OLED-balk en Touch ID
Naast de nieuwe info bevestigt Gurman dat de MacBook Pro Touch ID een touchscreen-balk boven het toetsenbord krijgt. Laatstgenoemde vervangt de functietoetsen en kan contextgevoelige informatie weergeven. Als iTunes actief is, kun je ermee bijvoorbeeld naar het volgende nummer gaan of het volume regelen. Ook kan Apple hiermee softwarematig toetsen toevoegen – veel sneller dus dan via nieuwere hardware. Ten slotte krijgt de MacBook Pro usb-c-aansluitingen, net als de MacBook Retina. Nog een overeenkomst met de 12-inch MacBook worden de beschikbare kleuren. Naar verluidt komt de MacBook Pro in zilver, spacegrijs, goud en roségoud.
Release pas in oktober
De nieuwe MacBook Pro klinkt dus bijna te goed om waar te zijn. Helaas is er ook slecht nieuws rondom de nieuwe laptop. Als je had gedacht dat de Pro in september, tijdens de iPhone-keynote, wordt gepresenteerd, moeten we je teleurstellen. Volgens Gurman komen de nieuwe laptops het vroegst in oktober, dus een maand later.