De nieuwe MacBook Air zit er nu snel aan te komen. De snelle Intel i5- en i7-processors, die de huidige Dual core-chips gaan vervangen, zijn al verscheept. Toch hoef je voorlopig nog niet naar de Apple-winkel te snellen om te kijken of hij er al is, want Apple zal geen nieuwe Macs meer uitbrengen voordat in juli Mac OS X Lion is vrijgegeven.
Zwarte unibody?
Op onder meer MacRumors deden diverse speculaties de ronde dat de nieuwe MacBook Air een topmodel met een unibody-behuizing van zwart geëloxeerd aluminium, of met een zwarte poedercoating, zou krijgen. Naar verluidt heeft Apple inderdaad met zwarte behuizingen geëxperimenteerd. Maar met een beetje vettige handen zien die er al gauw smerig uit en dat zou voor Steve Jobs voldoende reden zijn geweest om met zwarte behuizingen te kappen. De kans dat er toch een zwarte MacBook Air komt, achten wij dan ook uiterst gering.
De iPhone 13 nu met 3 maanden gratis Apple TV+!
Maximaal voordeel als je thuis internet van Ziggo hebt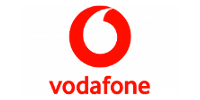 Bekijk actie
Vooral technische innovaties
De belangrijkste verbeteringen blijven wat ons betreft dus van puur technische aard, zoals de Sandy Bridge-techniek met Intel i5- en i7-processors en de ThunderBolt-poorten.