Nick Bilton, redacteur voor de New York Times, heeft een probleem gesignaleerd: wat worden de toekomstige namen van het Apple OS?  Het huidige besturingssysteem luistert naar de naam Snow Leopard en in het verleden zijn Puma, Jaguar, Panther, Tiger en Leopard voorbij gekomen. Er blijven weinig katachtige over voor de naam van OS X 10.7, hoe gaat Apple dit oplossen?
Veel consumenten zullen er niet stil bij staan maar Apple houdt van orde en regelmaat in de benaming van haar producten. De bekendste zijn de "i" producten zoals de iPod, iMac, iLife, iTunes en sinds ruim een week: de iPad. Deze consistentie van Apple komt niet uit de lucht vallen:
Vodafone Runners: De iPhone 13 nu met 3 maanden gratis Apple TV+!
Maximaal voordeel als je thuis internet van Ziggo hebt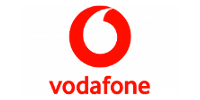 Bekijk actie
An employee who recently left Apple said the company takes its product names very seriously. It believes, for example, that consumers are confused by names that mix of words and numbers, like a Lenovo X41 laptop or an Epson WT7900 printer.
Om terug te komen op het probleem: er zijn nog een paar grote katten beschikbaar voor Apple's volgende OS. De Lion, Lynx en de Cougar, de associaties die de laatste kat oproept hebben alleen niets te maken met een besturingssysteem. Kiezen tussen Lion en Lynx is een beperkte keuze, dus voeg ik graag nog een bekende katachtige toe aan de lijst met toekomstige namen: Mac OS X Garfield.