Als je fan bent van de Britse band The 1975, dan hebben we goed nieuws voor je. Apple heeft voor morgen, 25 februari een livestream-event van zijn radiozender Beats 1 aangekondigd. Tijdens het event, dat rond 18 uur Nederlandse tijd van start gaat, geeft The 1975 een concert in Los Angeles om de release van hun nieuwe album te vieren.
Zo kijk je de livestream
Op dit moment is nog niet duidelijk of er alleen een audio- of ook een videostream beschikbaar zal zijn, maar het schijnt dat er in ieder geval camera's zijn die het concert vasthouden. De livestream kan via iTunes op de Mac of via de Muziek-app van iOS bekeken worden. Het is aannemelijk dat je ook met de Apple Music-app voor Android naar het concert kunt kijken.
De iPhone 14 nu tot €348 korting!
• Maximaal voordeel als je thuis Ziggo hebt
• 6 maanden Apple Music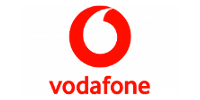 Bekijk actie
Reclame voor Apple Music
De locatie van het concert is nog niet bekend. Op Twitter lezen we dat The 1975 op het dak van een wolkenkrabber gaat optreden. Met de livestream wil Apple natuurlijk reclame maken voor Apple Music en de bijbehorende radiozender Beats 1. Afgelopen december kon je bij Apple Music al een exclusieve documentaire over de tour van Taylor Swift bekijken. Daarvoor was er ook nog Apple Music Festival, dat de opvolger van iTunes Festival is geworden.