Apple heeft weer een tipje van de OS X Lion-sluier gelicht. De opvolger van Snow Leopard zal, zoals bekend, veel meekrijgen van iOS: met Launchpad open je programma's als op de iPad en als je gebruik maakt van een trackpad kun je alle iOS-multitouch-gebaren toepassen. Maar Lion heeft nog meer interessante nieuwe functies, zoals Resume, AirDrop en Versions.
Resume: Ga verder waar je gebleven was

Komen bij de jou de software-updates ook altijd zo ongelegen? Je moet na zo'n update meestal je Mac opnieuw opstarten en laat je nou net een hoop vensters open hebben staan die je nog wilt gebruiken maar die voor de herstart moeten worden afgesloten. Resume to the rescue! Wanneer je de Mac herstart of een programma afsluit en weer opstart zal het openen in de staat waarin het afgesloten is.
De iPhone 13 nu met 3 maanden gratis Apple TV+!
Maximaal voordeel als je thuis internet van Ziggo hebt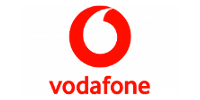 Bekijk actie
AirDrop: Bestandsdeling, maar dan handig

Heb je wel eens bestanden proberen te delen tussen Macs? Apple staat erom bekend dat alles snel, save en simpel werkt, maar om één of andere reden is het instellen van bestandsdeling altijd een hele crime. AirDrop to the rescue! Op uiterst eenvoudige wijze kun je draadloos bestanden kopiëren tussen Macs.
Versions: Time Machine voor documenten

Ken je het gevoel dat je een tijd aan een bestand hebt zitten werken en plotseling merkt dat je ergens een deel hebt gewist dat je nu toch weer nodig hebt? Versions to the rescue! Het slaat oude versies van documenten op en geeft je altijd toegang tot oudere versies van het document. Time Machine voor je documenten dus.
En verder: Auto Save, Mail 5, Lion Server

Naast deze drie nieuwigheidjes heeft Apple heeft nog meer Lion-previews gegeven. Zo gaat Auto Save ervoor zorgen dat je nooit meer werk verliest als een programma plotseling afsluit of bijvoorbeeld de stroom uitvalt. Het programma Mail wordt flink op de schop genomen, met onder meer een andere indeling (de inbox links, het bericht rechts) en een nieuwe vorm van conversaties. OS X Server maakt vanaf Lion standaard deel uit van het pakket. En dat terwijl je er nu nog 500 euro voor moet neertellen.
Voor meer en uitgebreidere beschrijvingen van OS X Lion, ga naar de Apple-website.