Apple heeft een ontwikkelaarsversie van OS X 10.7 Lion uitgegeven. Nu de ontwikkelaars ermee zijn gaan spelen komen er meer en meer nieuwigheidjes naar boven. Hierbij een overzicht.
Handtekening invoegen
Digitale formulieren invullen kan al lang op je Mac, maar als er dan een handtekening onder moet ben je toch weer op je printer aangewezen. Lion krijgt echter het programma Signature Capture. Schrijf je handtekening op een blaadje, hou het blaadje voor de FaceTime-camera en het programma voegt de ondertekening voor je in.
De iPhone 13 nu met 3 maanden gratis Apple TV+!
Maximaal voordeel als je thuis internet van Ziggo hebt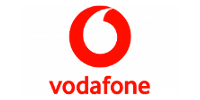 Bekijk actie
Op afstand inloggen
Het inloggen op je Mac vanaf een andere locatie wordt een stuk eenvoudiger. Met je Apple ID kun je kiezen om het scherm te delen of in een ander account in te loggen. Zo kun jij altijd bij je bestanden en heeft degene die de andere Mac op dat moment gebruikt nergens last van.
Vernieuwde Quick Look
De mogelijkheden van Quick Look worden uitgebreid. De voorvertoning die je krijgt als je op de spatiebalk drukt, krijgt een witte achtergrond (zie afbeelding bovenaan pagina). Vanuit de voorvertoning kun je het bestand rechtstreeks in een programma openen. Ook is Quick Look vanuit Spotlight te gebruiken.
Front Row verdwenen
Front Row, het schermvullende mediabeheerprogramma, is in de ontwikkelaarsversie van Lion verdwenen. Of er een passende vervanger komt is niet bekend.
Time Machine zonder externe schijf
In Lion heb je voor het back-uppen met Time Machine geen externe schijf meer nodig, hij slaat de back-ups op de schijf zelf op. Dit is handig om oude bestanden terug te vinden, als je harde schijf crasht heb je er niets aan.
iOS-toetsenbord
Lion zal veel iOS-functies krijgen, zo ook wat betreft het typen. De auto-correctie van iOS is ook in Lion overgenomen, typ je een woord verkeerd dan komt de Mac met een alternatief en als je op spatie drukt wordt deze optie overgenomen. Dit lijkt mij gruwelijk irritant, dus hopelijk kun je het uitzetten. Ook het schrijven van accenten wordt als in iOS: hou de e-toets wat langer in en je kunt kiezen of je é, è, ê, ë, ė, ę, of ē wilt typen.
Deze nieuwigheden zijn nog niet definitief, het blijft een testversie van Lion. Er kan dus nog veel veranderen, maar het geeft wel een indruk welke kant Apple op gaat.