De website van iCreate Magazine zou niets zijn zonder het fysieke blad. En laten we nou een leuke actie hebben om onze website-bezoekers te motiveren een abonnement op het blad af te sluiten. Je krijgt namelijk een iTunes-kaart ter waarde van €25.
Vijfentwintig euro, helemaal voor jou alleen. Je leest dus niet alleen een jaar lang het 'beste blad voor je Mac', je ontvangt ook nog eens een goedgevulde iTunes-portemonnee. Wat ga je doen met deze digitale euro's? Koop bijvoorbeeld OS X Lion en je houdt zowaar geld over voor het nummer 'Hakuna Matata' uit de Lion King. Voortaan schakel jij neuriënd je Mac in.
De iPhone 13 nu met 3 maanden gratis Apple TV+!
Maximaal voordeel als je thuis internet van Ziggo hebt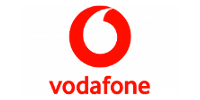 Bekijk actie
En wat kun je nog meer met de giftcard van €25?
Koop albums van The Beatles én de Red Hot Chili Peppers

Ben je een ontzettende muziekliefhebber, dan kun je ook je voordeel doen in de iTunes Store. Zo kun je alle 27 nummer 1-hits van The Beatles kopen en dan houd je nog genoeg geld over om het nieuwe album van de Red Hot Chili Peppers binnen te hengelen. En dan is er nog tegoed vrij om nog enkele losse tracks te bemachtigen. Genoeg materiaal dus om je iPod mee te vullen.
Koop GTA in de Mac App Store
Sinds kort biedt Rockstar Games de klassieke trilogie van Grand Theft Auto III aan in de Mac App Store. De losse delen van GTA III worden voor €11,99 in de Mac App Store verkocht, wat inhoudt dat je voor €25 bijvoorbeeld Vice City en San Andreas kunt kopen. Herleef de straten van Grand Theft Auto op je Mac dankzij iCreate.
Koop apps voor je iPhone of iPad

Natuurlijk ben je er vrij om het tegoed te spenderen aan apps in de App Store. In ons blad worden altijd apps uitgelicht, zowel gratis als betaald. Voorbeelden hiervan zijn toffe games als Angry Birds HD en Need for Speed: Shift 2 Unleashed voor de iPad en Tiny Wings en Infinity Blade voor de iPhone. Je kunt er ook voor kiezen om de handige Trein-app te kopen.
Een abonnement kost slechts € 60 per jaar en je bespaart € 29,95 op het kopen van losse nummers. Het welkomscadeu is een iTunes-giftcard van € 25. Sluit een abonnement af in onze webshop.