Ik weet dat je er problemen mee hebt als ik veel uitgeef aan dure gadgets, maar nu moet je toch echt even luisteren. Binnenkort verschijnt er in Nederland een magisch en revolutionair product dat we echt moeten kopen. Niet eens voor mij, maar voor ons dochtertje.
Ik heb laatst samen met haar zitten spelen met het exemplaar dat we op de redactie hebben liggen en ze heeft echt zitten genieten. Het is voor zo'n kind natuurlijk ook erg grappig om keer op keer op keer op een knopje te drukken om een koe te horen loeien.
En dat is wat de iPad onderscheidt van voorleesboeken, je kunt niet alleen plaatjes van dieren of voertuigen laten zien, maar ik kan ons meisje zelf op knopjes laten drukken zodat ze het geluid van een koe of vliegtuig hoort. Dat ze zelf op een knopje kan drukken waarna een leuk geluidje klinkt, is briljant. Je ziet haar dan echt super geconcentreerd naar dat scherm kijken terwijl ze probeert op het juiste icoontje te duwen. Nu zeg je misschien: ja hoor eens, je kunt zelf ook een haan nadoen. Dat klopt. Maar laatst merkte ik toch echt dat ze hoogst verbaast reageerde toen ze een haan hoorde kraaien en ik haar vertelde dat dat geluid gemaakt werd door een haan. Dat is ook niet zo gek, want hoe hard ik ook mijn best doe: als ik 'kukeleku' of 'vroem vroem' roep, dan lijkt dat natuurlijk alleen maar een beetje op het kraaien van een haan of op de motor van een auto.
De iPhone 13 nu met 3 maanden gratis Apple TV+!
Maximaal voordeel als je thuis internet van Ziggo hebt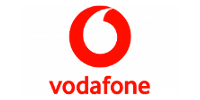 Bekijk actie
Ook de boeken met bewegende plaatjes vond onze meid erg leuk. Ik heb het alleen kunnen uitproberen met 'Alice', maar bij het voorlezen van dat boek stond ze met open mond te kijken naar de bewegende elementen in de getekende achtergronden. Ik kan me zo voorstellen hoe ze staat te stralen als ik haar kan 'voorlezen' met een Nijntje-app van Dick Bruna. Dat wil jij toch ook zien?
Zoals je ziet, zouden we haar echt een hoop plezier ontnemen door geen iPad te kopen. Dit heeft niets te maken met mijn enthousiasme voor het apparaat, echt waar…
Veel plezier met iCreate nr. 19!
Bas Hollander