1 oktober, 6 zalen, 16 sprekers, 27 lezingen: het lezingenprogramma van iCreate Live is bekend. 27 lezingen in het tijdsbestek van 5 uur: begin maar vast met plannen. Je wilt immers ook nog tijd hebben om van de royale beursvloer te genieten.
Voor ieder wat wils
Het lezingenprogramma begint om 10:30 en eindigt om 15:30. In vijf blokken van drie kwartier zullen de zes zalen continu gevuld zijn. Alleen tijdens de middagpauze is er even wat adempauze, maar ook dan worden er nog drie lezingen verzorgd.
Haal de nieuwe iPhone 13 Pro als eerste in huis!
Internet van Ziggo thuis? Ontvang dan tot €5 korting per maand en dubbele data!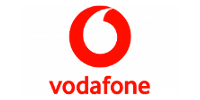 Bekijken
De onderwerpen van de lezingen zijn zo breed dat er altijd wel een lezing is die in jouw straatje zal passen. iAm Store bezet de hele dag Zaal Emerald, met lezingen over iLife en iWork. Er zijn workshops over de Mac, de iOS-apparaten, Apple's besturingssystemen en dat voor beginners tot gevorderden. Er zijn lezingen die de technische diepte ingaan, (zoals de lezingen van CARD Services), lezingen die ingaan op social media (Jaap Stronks) en het bedrijf Apple (onze eigen Bram Balk). Leer filmen met DSLR en monteren met Final Cut Pro X, word een DJ met je Mac, of hoor meer over de producten van Adobe of MS Office.
Kortom: 1 oktober zal een enerverende zaterdag worden met 27 stuk voor stuk interessante lezingen. Bekijk hier het hele schema.
Koop je tickets nú met korting!
Mis deze interessante lezingen niet en koop snel je ticket voor iCreate Live. Tickets in de voorverkoop koop je met een flinke korting. Aan de deur kost een ticket €12,50, maar in de voorverkoop betaal je €9,95. Ben je abonnee van iCreate? Dan betaal je nog maar €7,50. Koop je een ticket in de voorverkoop, dan krijg je ook nog eens een drankje cadeau en 20% korting op het parkeertarief van de RAI Elicium.