Apple heeft nieuwe artiesten toegevoegd aan de line-up van iTunes Festival 2014, waaronder Lenny Kravitz, Elbow, The Script, Paolo Nutini en Clean Bandit. Het festival begint over twee weken en duurt de gehele maand september.
Eerder werden artiesten als Maroon 5, Pharrell Williams, David Guetta en Beck aangekondigd. Met de toevoegingen aan de line-up zijn 10 van de 30 avonden nog niet ingevuld, waaronder de opening van het festival. De verwachting is dat Apple nog enkele grote headliners zal aankondigen. Vorig jaar waren dat Lady Gaga, Justin Timberlake en Katy Perry.
De iPhone 13 nu met 3 maanden gratis Apple TV+!
Maximaal voordeel als je thuis internet van Ziggo hebt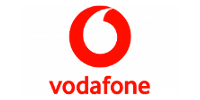 Bekijk actie
Kaarten winnen
Het festival wordt gehouden in de Roundhouse in Londen. Zoals gebruikelijk zijn kaarten niet te koop, maar alleen te winnen via Apple. Er zijn inmiddels verschillende winacties georganiseerd in het Verenigd Koninkrijk, maar voor andere landen is nog niets bekendgemaakt. Vorig jaar rond deze tijd begon HEMA met het weggeven van kaarten aan Nederlandse fans. De shows zijn ook te bekijken via iTunes op je iPhone, iPad, iPod touch of computer. Ook zal op de Apple TV een kanaal worden geopend om het festival te volgen.
Update: Onder andere Placebo, Ed Sheeran Mary J. Blige en deadmau5 zijn toegevoegd aan de line-up. Het bijgewerkte schema vind je hieronder.
Line-up iTunes Festival 2014