Sinds OS X Yosemite is het mogelijk om voor de menubalk en het Dock van de Mac een donker thema te activeren. Dit ziet er niet alleen chic uit, maar heeft ook voordelen als je 's avonds in het donker aan het werk bent. Helaas behouden de vensters ook met het donker thema hun lichtgrijze kleur. Mogelijk komt daar verandering in, Apple heeft blijkbaar plannen om een echte donkere modus te introduceren. De ontwikkelaar Guilherme Rambo heeft hints hiervoor in de meest recente bèta van macOS Sierra gevonden.
Donker thema voor standaard apps
De uitgebreide donkere modus is blijkbaar al in Finder, Teksteditor, Safari en Systeemvoorkeuren ingebouwd. Het activeren ervan is in deze programma's echter nog niet mogelijk. Rambo heeft een kleine tool gepubliceerd waarmee het mogelijk is om het donkere uiterlijk – dat heet DarkAppearance, nu al te activeren. Apps moeten daarna opnieuw worden gestart.
BLACK FRIDAY: De iPhone 14 nu tot €348 korting!
• Maximaal voordeel als je thuis Ziggo hebt
• 6 maanden Apple Music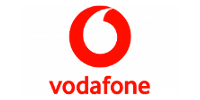 Bekijk actie
Bestanden voor DarkAppearance in de systeembestanden van macOS doken voor het eerst in OS X 10.10 op. Volgens Rambo hebben alle standaard interface-elementen in de bèta van macOS Sierra inmiddels een donkere versie.
Programma's van derden
Tijdens de WWDC gaf Apple het advies om vooral deze standaard interface-elementen in programma's te gebruiken, en dus geen zelfgemaakte. Mogelijk wil het bedrijf voorkomen dat het overschakelen naar de donkere modus voor problemen bij programma's van derden zorgt. Of de uitgebreide donkere modus daadwerkelijk in macOS Sierra geïntroduceerd wordt of of we nog een jaar moeten wachten, leren we dit najaar. Dan komt macOS Sierra beschikbaar.