Nu de kogel door de kerk is dat we 23 oktober een keynote krijgen, is de vraag die overblijft: wat wordt er gepresenteerd? Apple belooft 'a little more', wat natuurlijk op de iPad mini duidt. Daarnaast verwachten we ook de Mac mini en de kleinere (13-inch) Retina MacBook Pro. Maar hoe zit het met de iMac?
Het wordt tijd
De laatste update van de iMac dateert van 3 mei 2011. Dat is was alleen een innerlijke vernieuwing, de laatste uiterlijke verandering is al van oktober 2009 (en ook die uiterlijke verandering was subtiel). Het is dus écht tijd voor een vernieuwing voor Apple's desktop-Mac.
De iPhone 14 nu tot €7,50 korting per maand!
Maximaal voordeel als je thuis internet van Ziggo hebt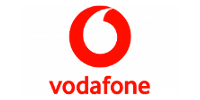 Bekijk actie
Dunner? Retina?
De vraag die dan overblijft is of de vernieuwing uiterlijk of innerlijk wordt. Gezien Apple's recente producten is de kans groot dat de iMac dunner wordt, omdat de cd-drive eruit wordt gehaald. Een andere ontwikkeling in de Apple-lijn zou een Retina-scherm zijn, maar de stap van 15 inch naar 21 en 27 is misschien wel wat groot en snel. Bovendien is de MacBook Pro met Retina-display al duur, de prijs van de iMac zou dan helemaal de spuigaten uitlopen.
Wat denk jij? Komen er nieuwe iMacs? En wordt het een uiterlijke vernieuwing?