Voor wie het nog niet wist: Black Friday is in de VS de dag na Thanksgiving waarop mensen traditiegetrouw aan hun kerstinkopen beginnen. Vrijdag 27 november is het weer zover. Voor Apple is Black Friday iets speciaals: in de Amerikaanse Apple-winkels kun je dan diverse producten één dag lang met een speciale korting aanschaffen.
In Nederland heeft de online Apple Store dat gebruik overgenomen: vrijdag 27 november 2009 kun je daar je voordeel doen met korting op Apple-spullen. Welke spullen en hoeveel korting wordt pas op het laatst bekendgemaakt.
Ook in de iTunes Store loopt vanwege Thanksgiving een kortingactie. Zo hebben diverse fabrikanten van iPhone-games hun spellen tijdelijk afgeprijsd. Een paar voorbeelden: Command & Conquer – Red Alert, Need For Speed, The Sims 3, FIFA 10, Bugdom 2, Cro-Mag Rally, Enigmo, Metal Gear Solid Touch, Silent Scope, Blades of Fury, Real Tennis 2009, Terminator Salvation, Shrek Kart en Brothers in Arms – Hour of Heroes.
De iPhone 13 nu met 3 maanden gratis Apple TV+!
Maximaal voordeel als je thuis internet van Ziggo hebt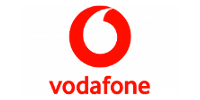 Bekijk actie
Sommige andere uitgevers van Mac-software houden eveneens Black-Friday-acties. Van Creaceed (www.creaceed.com/download_store) ontvingen we het bericht dat Mac-gebruikers van donderdag 26 tot en met zaterdag 28 november verschillende programma's, waaronder Prizmo (besproken in iCreate 13), Hydra (iCreate 7), Morph Age en Magnet, met een fikse korting (33%) mogen aanschaffen. Je hoeft daarvoor niets anders te doen dan bij je bestelling de couponcode BlackFriday09 te vermelden.
Doe er je voordeel mee.