Begin dit jaar opende de Mac App Store zijn virtuele deuren. Sindsdien kan iedereen software kopen op een net zo eenvoudige manier als dat in de App Store van iOS kan. De situatie is echter niet helemaal te vergelijken, want tenzij je je iPhone jailbreakt, ben je overgeleverd aan de mobiele App Store, terwijl je Mac-apps vaak ook elders kunt kopen en downloaden. Veel softwarepakketten zijn daarnaast nog helemaal niet toegevoegd aan de Mac App Store.
Distributie
Kortom, Apple mag dan graag willen dat iedere ontwikkelaar zijn software toevoegt aan de AppStore, maar de praktijk is anders. Nog lang niet iedereen is overtuigd van de voordelen van dit model en lang niet iedere ontwikkelaar wil aan Apple's toelatingseisen voldoen (en dertig procent van de inkomsten afdragen). Sommige consumenten geven bovendien de voorkeur aan een softwarepakket op cd-rom, dvd-rom of usb-stick. Hoe sta jij tegenover de Mac App Store? Heb jij weleens software gekocht in de Mac App Store of heb jij de winkel uit je Dock verwijderd? Stem mee in onze poll, vrijdag volgt de uitslag!
Vodafone Runners: De iPhone 13 nu met 3 maanden gratis Apple TV+!
Maximaal voordeel als je thuis internet van Ziggo hebt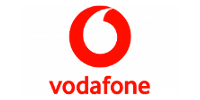 Bekijk actie
[poll id="30″]