Koninginnedag staat voor de deur. Dat maakt vandaag de perfecte dag om een paar nuttige apps voor koninginnedag op een rijtje te zetten. Het rijtje is echter niet zo lang, want één app kan alles: Koninginnedag 2011.
Wilhelmus
We wilden een uitgebreid overzicht plaatsen. Een link naar de NS-app voor de treinreizigers, een actueel weerbericht dankzij Buienrader en een overzicht van leuke feesten, zoals de app I amsterdam dat doet. Maar al die functies zijn gebundeld in de app Koninginnedag 2011. Je kunt zelfs het Wilhelmus afspelen en meezingen met de tekst op het scherm van je iPhone of iPad.
Half biertje
Als je goed voorbereid wilt zijn voor de festiviteiten van morgen, kun je dus met één app klaar zijn. De app kost € 0,79. Dat neigt naar uitmelkerij, want alle bovenstaande apps zijn gratis. Maar ach, als je gaat feesten kijk je niet op een euro meer of minder.
Vodafone Runners: De iPhone 13 nu met 3 maanden gratis Apple TV+!
Maximaal voordeel als je thuis internet van Ziggo hebt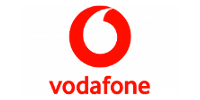 Bekijk actie