Google bezit de rechten op de naam Photovine en de bijbehorende domeinnaam Photovine.com. Die domeinnaam wijst sinds vandaag naar een tijdelijke pagina met daarop een iPhone. Dat is opvallend, aangezien Google nauwe banden heeft met concurrent Android.
Foto's delen
Photovine is volgens de Support-pagina een community waarin mensen leuke en unieke fotocollecties kunnen planten en laten groeien:
De iPhone 13 nu met 3 maanden gratis Apple TV+!
Maximaal voordeel als je thuis internet van Ziggo hebt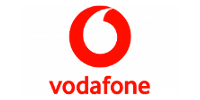 Bekijk actie
'In Photovine verbinden je 'vines' je met mensen via de ideeën en thema's die je foto's uitbeelden. Een 'vine' is een altijd groeiende collectie foto's van jezelf, je vrienden en mensen over de hele wereld verbonden door het thema van je foto's. Voorbeelden van 'vines' zijn 'Wat ik in het weekend doe', 'Samen feesten' of 'Liefde van mijn leven'.
De nieuwe, nog niet gelanceerde dienst is er dus gericht om foto's rondom een bepaald thema te delen. Het klinkt als een interessant concept, maar de app zal duidelijk maken of de dienst ook echt 'leuk' en 'uniek' is.
iPhone
Opvallend is dat de link met Google alleen uit de Privacy Policy blijkt. Daarin wordt duidelijk dat de applicatie wordt ontwikkeld door Google-dochter Slide.com. Dat bedrijf heeft al eerder apps op de iPhone gelanceerd. De overname door Google verandert hier blijkbaar niets aan. Dat is mooi, want zo krijgen wij de kans om deze dienst als eerste uit te proberen. Mits de app op korte termijn in de App Store verschijnt.