Als je tegenwoordig een nieuwe Mac koopt, sta je nog altijd voor een dilemma: wil je snelheid met een SSD of opslagruimte met een traditionele harde schijf? Dit vraagstuk lijkt binnen een paar jaar verleden tijd te worden: Apple's langetermijnpartner Intel heeft, in samenwerking met Micron Technology, een nieuw type SSD met 10 TB opslag ontwikkeld.
Beetje duur
SSD is de toekomst en in de nieuwste MacBooks biedt Apple ook alleen nog maar SSD aan. Alleen de oude MacBook Pro is nog met een HD verkrijgbaar en in de iMac kun je ook de tussenoplossing van een Fusion Drive kiezen. Het nadeel van SSD is namelijk dat opslag nog steeds duur is: de 256-GB MacBook Airs zijn € 250 duurder dan de 128-GB versie.
Stapelkorting
De nieuwe SSD's die Intel en Micron hebben ontwikkeld, zijn driedimensionaal, zodat er als het ware opslag gestapeld kan worden. Zo kunnen de standaard 2,5-inch SATA-schijven, die in Macs worden gebruikt, wel 10 TB herbergen, zonder dat ze veel duurder worden. Brian Shirley, Vice President of Memory Technology and Solutions bij Micron zegt over zijn nieuwe uitvinding:
De iPhone 14 nu tot €348 korting!
• Maximaal voordeel als je thuis Ziggo hebt
• 6 maanden Apple Music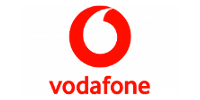 Bekijk actie
"De impact die flash-opslag tot dusver heeft gehad, van smartphones tot supercomputers, is pas het topje van de ijsberg aan mogelijkheden. Deze nieuwe 3D-technologie heeft de potentie om fundamentele veranderingen in de markt teweeg te brengen."
Overigens zijn Intel en Micron niet de eerste bedrijven die dergelijke driedimensionale geheugencellen uitbrengen. De Samsung SSD's uit de 850 Pro-serie bevatten deze technologie al.
Wanneer?
De eerste producten met de 3D-chips zullen volgens Intel eind dit jaar al op de markt verschijnen. Voordat Apple zover is, zullen we echter nog wel een paar jaar verder zijn. Zo moet de betrouwbaarheid van de schijven nog bewezen worden en bovendien wil Apple juist de kant van de cloud-opslag op. Aan de andere kant is het in de toekomst niet meer te rechtvaardigen als 256 GB € 250 duurder is dan 128 GB, als andere fabrikanten voor hetzelfde geld 10 TB verkopen …