Netflix is natuurlijk uitermate geschikt om urenlang series en films te kijken. Maar ook als je niet zo van fictie houdt, is er nog van alles te beleven op Netflix. Het aanbod aan documentaires is namelijk enorm, en ze gaan over alle mogelijke onderwerpen. Dit zijn vier interessante documentaires met muziek in de hoofdrol – voor als je de finale van The Voice liever aan je voorbij laat gaan.
What happened, Miss Simone?
Het zijn bijna meezingers, My Baby Just Cares for Me en Ain't got No van de activiste Nina Simone. Maar achter deze toegankelijke muziek ging een behoorlijk ontoegankelijke dame schuil. Zeer getalenteerd, maar ook met minder fijne karaktertrekken.
BLACK FRIDAY: De iPhone 14 nu tot €348 korting!
• Maximaal voordeel als je thuis Ziggo hebt
• 6 maanden Apple Music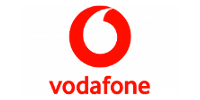 Bekijk actie
This is it
Michael Jackson liet een documentairemaker meelopen tijdens de voorbereiding op een legendarische reeks concerten. Dat de King of Pop nog voor het eerste concert zou overlijden, had niemand voorzien. Het maakt deze documentaire behoorlijk wrang.
Kurt Cobain: Montage of Heck
Tieners dragen tegenwoordig t-shirtjes met daarop Nirvana, zonder te weten dat het om een band gaat. Deze geautoriseerde documentaire geeft een inkijkje in het leven van de iconische rockzanger.
Alive inside
Geen popidolen aan het einde van dit rijtje. Ouderen die dementeren, leven vaak in hun eigen wereldje. Maar laat ze naar muziek luisteren, en gevoelens en herinneringen herleven weer. Muziek doet wonderen, dat blijkt maar weer eens uit deze aangrijpende documentaire.