In het Stedelijk Museum start donderdagmiddag 31 maart om 12:00 uur een 24-uurs performance van Kamagurka als onderdeel van The Temporary Stedelijk , dat ditmaal met het thema Move It! een antwoord zoekt op de vraag 'Hoe verandert de baanbrekende technologie voor mobiele applicaties zowel de hedendaagse kunstproductie als de manier waarop we moderne en hedendaagse kunst beleven?'
iPad-schilderijen
Tijdens zijn performance zal kunstenaar Kamagurka à la David Hockney 24 uur lang – tot vrijdagmiddag 12:00 uur – doorlopend schilderijen op zijn iPad produceren. De resulterende kunstwerken worden direct op grote printers afgedrukt, opgespannen, opgehangen en tentoongesteld. Tijdens de performance kun je binnenwandelen, het werk bekijken of zelfs (vanaf een paar meter afstand) over Kamagurka's schouder meekijken.
Versnippering
Dat het grootste deel van mobiele kunst vergankelijk is, zal tegen het einde van de performance aan het licht komen: op 1 april om 11:30 uur worden alle getentoonstelde schilderijen door een houtversnipperaar gehaald. De snippers worden verbrand in de tuin van het Nationaal Glasmuseum  in Leerdam en verdeeld over acht, door Kamagurka ontworpen glazen urnen, die vanaf 16 april een onderdeel gaan vormen van het kunstproject Het transparante Lichaam. Zo krijgt het werk steeds in andere vorm een nieuw leven.
De iPhone 13 nu met 3 maanden gratis Apple TV+!
Maximaal voordeel als je thuis internet van Ziggo hebt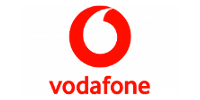 Bekijk actie
Wil je toch iets van Kamagurka aan de muur? Koop dan zaterdag 2 april het NRC Handelsblad, dat als overblijfsel van de performance, alle werken in een speciale bijlage op tabloIdformaat zal publiceren.
Avondprogramma
Rondom het thema 'Move It' wordt donderdagavond van 19:30 tot 21:00 uur uur ook een avondprogramma met lezingen, presentaties en interviews georganiseerd. Kamagurka zal dan vertellen wat de iPad voor hem betekent. Reserveren voor het avondprogramma wordt aanbevolen.
Wil je meer weten? In vk.nl (rubriek: Internet & Media)  publiceerde Corine Koole vanmiddag een interview met Kamagurka over zijn 24 uur durende performance.
[iframe url=http://player.vimeo.com/video/19697918]
Kamagurka from Stedelijk on Vimeo.
---