Jumsoft heeft onder de naam Book Palette 1.0 als eerste een set thema's en sjablonen voor iBook Author uitgebracht. Het pakket is verkrijgbaar in de Mac App Store en kost 2,39 euro.
Dus of je nu gewone digitale boeken of interactieve studieboeken wilt maken en daarvoor graag bijzondere thema's en sjablonen wilt inzetten die niet jan en alleman heeft, je kunt bij Jumsoft terecht voor professioneel ontworpen alternatieven.
De iPhone 14 nu tot €7,50 korting per maand!
Maximaal voordeel als je thuis internet van Ziggo hebt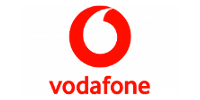 Bekijk actie
Aanpasbaar
Het pakket omvat 10 thema's voor diverse soorten boeken, van zakelijke tot kookboeken. Elk thema bevat aanpasbare sjablonen voor de cover, de hoofdstukpagina's, de inhoudsopgave, de verklarende woordenlijst, enzovoort. Ook kun je onderdelen een andere vorm of kleur geven, of gewoon verwijderen. Voor een eigen boekontwerp kun je de aanwezige tekststijlen gebruiken of zelf lettertypen en tekstopmaak kiezen, maar ook afbeeldingen, video  en zogenoemde multitouch-widgets toevoegen.
Voorbeelden van de sjablonen kun je op de site van Jumsoft bekijken. Word jij de eerste die een interactief digitaal schoolboek publiceert?