Apple's designgoeroe Jony Ive is gepromoveerd tot Chief Design Officer, een nieuwe functie binnen het bedrijf. Dat heeft Tim Cook laten weten in een e-mail aan werknemers. Ive blijft verantwoordelijk voor alle designprojecten, maar laat het dagelijkse management van zijn designteam over aan anderen.
Design bij Apple
De Brit is al meer dan 20 jaar werkzaam voor Apple en heeft vele iconische ontwerpen op zijn naam staan. Lange tijd hield Ive zich voornamelijk bezig met het industriële ontwerp van producten, maar werden zijn taken de laatste jaren uitgebreid naar gebruikersinterfaces (iOS 7), de uitstraling en inrichting van Apple Stores en zelfs de nieuwe campus. Naar verluidt gaat dat verder dan alleen het gebouw: ook bijvoorbeeld de stoelen en tafels zullen door Ive ontworpen worden.
De iPhone 13 nu met 3 maanden gratis Apple TV+!
Maximaal voordeel als je thuis internet van Ziggo hebt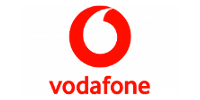 Bekijk actie
Chief Design Officer
Zodoende zal Jony Ive zich in zijn nieuwe rol bezighouden met 'designprojecten bij Apple en nieuwe ideeën en initiatieven in de toekomst'. Het dagelijks management wordt overgedragen aan twee andere veteranen binnen de designafdeling. Richard Howarth wordt de nieuwe directeur van Industrial Design (hardware) en Alan Dye wordt verantwoordelijk voor User Interface Design (software). Opmerkelijk hierbij is dat deze twee disciplines weer uit elkaar worden getrokken, terwijl Jony Ive in zijn vorige rol juist verantwoordelijk was voor beiden na het vertrek van Scott Forstall.
Engeland
Maar er zit mogelijk meer achter de promotie. Ive zou naar verluidt graag terugwillen naar Engeland om zijn kinderen op te voeden, en deze nieuwe positie zou hem de ruimte geven om vaker naar zijn thuisland te kunnen reizen. De dagelijkse aansturing kan hij immers overlaten aan twee nieuwe directeuren en ondertussen kan Ive zelf focussen op projecten waarvoor zijn fysieke aanwezigheid in Cupertino minder van belang is. Daartoe behoort onder ander het verder uitbouwen van het succesvolle Apple Store-winkelconcept.
Dat we nu minder of helemaal geen innovatieve Mac- of iPhone-ontwerpen gaan zien, is onwaarschijnlijk. Apple heeft de beschikking over een team aan uitermate getalenteerde designers die door de jaren heen zijn 'opgeleid' door Ive en ongetwijfeld zijn designfilosofie kunnen waarmaken.