Goed nieuws voor mensen die met het updaten naar iOS 5 zitten te wachten tot de jailbreak komt: deze is er al! Het slechte nieuws voor deze mensen: het is nog wel een tethered jailbreak, wat betekent dat je je iDevice altijd aan een computer moet hangen als je hem her- of opstart. De untethered jailbreak lijkt echter ook niet meer lang op zich te laten wachten.
Redsn0w
Het is niet heel verwonderlijk dat de jailbreak van iOS 5 er al zo snel is, want ook de bètaversies van het mobiele systeem waren al gejailbreakt. Het beruchte iPhone Dev team bracht vlak na de lancering van iOS 5 gisteren een nieuwe versie van Redsn0w uit en heeft die inmiddels geüpdatet naar 0.9.9b5, welke je op de website kunt downloaden.
Vodafone Runners: De iPhone 13 nu met 3 maanden gratis Apple TV+!
Maximaal voordeel als je thuis internet van Ziggo hebt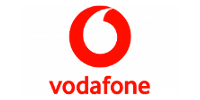 Bekijk actie
Wachten op untethered jailbreak
Redsn0w 0.9.9b5 is helaas nog wel tethered. Als je je iDevice wil of moet herstarten (als hij crasht bijvoorbeeld), dan moet je je computer bij de hand hebben om hem te herstarten. Waar de meeste mensen écht op zitten te wachten is de untethered jailbreak. Stefan Esser, alias i0n1c, tweette enkele dagen geleden al dat er mensen mee bezig waren. Hij verwacht echter ook dat met de lancering ervan gewacht wordt tot de iPhone 4S ook uit is, zodat er een aantal 'dagen/weken' gewerkt kan worden om de jailbreak ook voor dit apparaat compatibel te maken.
Geen Siri via jailbreak
Naast alle positieve ontwikkelingen in de jailbreakwereld, kwam er ook teleurstellend nieuws: Siri zal ook via een jailbreak niet op oudere iPhones te draaien zijn. De oorzaak is behoorlijk technisch, maar we geloven MuscleNerd (onderdeel van het Dev team) op zijn woord. Wel voegt hij eraan toe dat het niet mogelijk is 'zonder piraterij'. Het kan dus niet op een legale manier.