Vorige week lieten we een filmpje zien van een nieuw concept voor tekstbewerking in iOS. Door met één of twee te vegen kon je uiterst gemakkelijk tekst selecteren of de cursor bewegen. Dit schitterend principe is nou omgezet in een gratis jailbreak-tweak: SwipeSelection.
Wél intuïtief
Om de cursor te bewegen moet je nu nog met je vinger door de tekst gaan bewegen. Het gepriegel met het vergrootglas is niet echt intuïtief of gebruiksvriendelijk. Het selecteren van tekst is al helemaal onpraktisch, je moet dubbelklikken en dan de blauwe lijntjes verslepen. Dat gedoe laten we met SwipeSelection achter ons.
Met deze jailbreak-tweak geïnstalleerd kun je de cursor bewegen door met één vinger over je toetsenbord te vegen. Veeg je met twee vingers, dan gaat de cursor sneller. Houd je Shift ingedrukt dan selecteer je de tekst. Dit alles werkt bijzonder inventief, Apple zou het verzonnen kunnen hebben. Bekijk hieronder de demonstratievideo.
De iPhone 14 nu tot €7,50 korting per maand!
Maximaal voordeel als je thuis internet van Ziggo hebt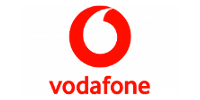 Bekijk actie
Meer tweaks
Kun jij niet genoeg krijgen van deze handigheidjes uit de Cydia Store? Kijk in ons overzicht voor meer jailbreak-tweaks. Heb jij iOS 5 nog niet gejailbreakt? Volg dan snel onze workshop voor iPhone 4S en iPad 2 of voor oudere apparaten.