Het vergrendelscherm van je iOS-apparaat is er om je te beschermen tegen ongewenste acties in je broekzak, of door onbevoegden. Erg functioneel is het verder echter niet. Daar gaan we wat aan doen: de jailbreak-tweak FastLock zet een aantal snelkoppelingen op je vergrendelscherm. Zo heb je razendsnel toegang tot een achttal functies.
Als je FastLock hebt geïnstalleerd zie je in eerste instantie niets vreemds aan je vergrendelscherm. Als je echter dubbelklikt op de homeknop, verschijnen er acht snelkoppelingen in het vergrendelscherm. Hiermee kun je de volgende acties uitvoeren:
De iPhone 13 nu met 3 maanden gratis Apple TV+!
Maximaal voordeel als je thuis internet van Ziggo hebt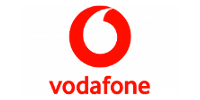 Bekijk actie
een telefoongesprek starten;
een bericht verzenden;
een e-mail opstellen;
een tweet versturen;
een contactpersoon toevoegen;
een notitie aanmaken;
een alarm zetten;
een foto maken.
In tegenstelling tot de camerasnelkoppeling van iOS 5 moet je nog wel eerst je apparaat ontgrendelen, maar dat is ook wel zo veilig voor deze vele acties.
Meer tweaks
Kun jij niet genoeg krijgen van deze handigheidjes uit de Cydia Store? Kijk in ons overzicht voor meer jailbreak-tweaks. Heb jij iOS 5 nog niet gejailbreakt? Volg dan snel onze workshop voor iPhone 4S en iPad 2 of voor oudere apparaten.