Eén van de voordelen van het jailbreaken van je iPhone is dat je een hoop acties op je iPhone op een handigere manier kunt uitvoeren. Een app die hoog in het rijtje 'retehandig en onmisbaar' staat is SBSettings.
Uitleg
Met SBSettings heb je met één veeg over de menubalk toegang tot heel veel voorkeuren van je iPhone. Schakel 3G en wifi in en uit, verander de helderheid, zet je apparaat in vliegtuigmodus, zet bluetooth aan, herstart je springboard, verwijder app-icoontjes van je springboard en meer. Tijd voor een introductie.
Installeren
Vodafone Runners: De iPhone 13 nu met 3 maanden gratis Apple TV+!
Maximaal voordeel als je thuis internet van Ziggo hebt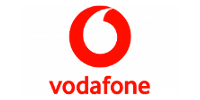 Bekijk actie
Stap 1:
SBSettings staat na de jailbreak al op je iPhone geïnstalleerd (als het goed is). Dit kun je zien door in Cydia naar 'Beheren>Pakketten' te gaan en naar de S te scrollen. Staat SBSettings nog niet tussen de geïnstalleerde pakketten? Klik dan op 'Zoeken' rechtsonder en typ 'SBSettings' in. Open het programma, klik rechtsboven op 'Installeer' en vervolgens op 'Bevestig'. Herstart het Springboard als de installatie is voltooid.
---
Stap 2:
SBSettings heeft geen icoontje en is ook niet terug te vinden in de instellingen. Waar dan wel? Veeg boven in de menubalk van links naar rechts (of de andere kant op) en er zal een menuutje uit de menubalk schuiven. Dit is SBSettings. Hier zie je allerhande knoppen, waarmee je razendsnel je iPhone kunt bedienen. Zet wifi, 3G of bluetooth aan en uit door op de knop te tikken, verander de helderheid of zet je iPhone in de vliegtuigmodus. Onder de grote icoontjes zie je nog enkele extra functies, zoals het snel resetten van het springboard ('Respring') of het uitschakelen van je iPhone ('Power').
---
Stap 3:
De linker van de onderste knoppen heet 'More'. Klik hierop en je komt in een uitgebreid voorkeurenmenu terecht. Met de bovenste optie, 'Set Toggles', kun je instellen welke items je bij stap 2 te zien krijgt, met 'Activation Methods' bepaal je hoe je SBSettings opent.
---
Stap 4:
De derde optie in het rijtje is ook interessant, want het menu van stap 2 zag er niet bepaald mooi en iPhone-achtig uit. Klik daarom op 'SBSettings Theme' en kies 'Serious SBSettings HD'. Vanaf nu ziet SBSettings er wel fatsoenlijk uit.
---
Stap 5:
Een andere leuke functie van SBSettings is de mogelijkheid om apps te verbergen. Het is bijvoorbeeld hartstikke leuk dat Apple de app Aandelen op je iPhone heeft gezet, maar als je hem niet gebruikt staat het icoontje maar in de weg. Met de optie 'Hide Icons' kun je ongebruikte icoontjes van je Springboard verwijderen, zonder dat de apps verdwijnen.
---
Wil jij deze tweak ook gebruiken, maar heb je je iPhone nog niet gejailbreakt? Volg onze workshop.