Wie zijn iPhone of iPad heeft beveiligd met een codeslot, is elke inlogbeurt weer veroordeeld tot het invoeren van de cijfercode. Als je dit wat leuker wilt maken, moet je de jailbreak-tweak Stride installeren, hiermee kun je zelf kiezen met welk schermgebaar je inlogt.
Draw Password
Stride nestelt zich in het Instellingen-menu. Daar kun je Stride inschakelen en aangeven dat je hiermee de cijfercode wilt uitschakelen (je kunt ook voor dubbele beveiliging kiezen). Via 'Change Password' kun je vervolgens zelf een schermgebaar instellen. Voor de zekerheid moet je dit drie keer doen, zodat je in de toekomst niet met een niet-inlogbare iPhone of iPad te maken krijgt.
Vodafone Runners: De iPhone 13 nu met 3 maanden gratis Apple TV+!
Maximaal voordeel als je thuis internet van Ziggo hebt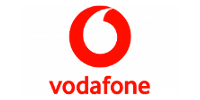 Bekijk actie
Vergrendel je vervolgens je apparaat en probeer je weer in te loggen, dan mag dat met je tekening. Dat is niet alleen gemakkelijker, maar ook tof om aan anderen te laten zien.
Meer tweaks
Kun jij niet genoeg krijgen van deze handigheidjes uit de Cydia Store? Kijk in ons overzicht voor meer jailbreak-tweaks. Heb jij iOS 5 nog niet gejailbreakt? Volg dan snel onze workshop voor iPhone 4S en iPad 2 of voor oudere apparaten.