Notificaties zijn sinds iOS 5 een stuk minder hinderlijk dan voorheen, maar toch zijn ze af en toe behoorlijk irritant. Ben je bijvoorbeeld lekker aan het gamen, of een filmpje aan het kijken, komt er weer zo'n hinderlijke melding in beeld. Of nog erger: zit je in een vergadering, wordt er een groepswhatsapp opgestart. Met de jailbreak-tweak BannerDisable krijgt het berichtencentrum een 'niet storen'-knop.
iOS 6?
Als je BannerDisable hebt geïnstalleerd, zie je in Instellingen een nieuwe knop, 'Do Not Disturb'. Deze werkt als vliegtuigmodus voor het berichtencentrum: verzet de schuif en de notificaties zullen niet meer in beeld verschijnen. Deze tweak is goed gejat, want de functie zal ook in het berichtencentrum van Mountain Lion komen. Het is zelfs goed mogelijk dat deze functie in iOS 6 zal zitten. Tot die tijd kunnen we het echter met BannerDisable doen.
De iPhone 13 nu met 3 maanden gratis Apple TV+!
Maximaal voordeel als je thuis internet van Ziggo hebt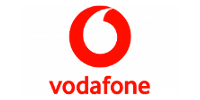 Bekijk actie
Meer tweaks
Kun jij niet genoeg krijgen van deze handigheidjes uit de Cydia Store? Kijk in ons overzicht voor meer jailbreak-tweaks. Heb jij iOS 5.1.1 nog niet gejailbreakt? Volg dan snel onze workshop.