2014 was een jaar met fantastische nieuwe producten, maar ook dan ontkomt Apple niet aan enkele (grove) fouten. Wij hebben de vijf grootste blunders, misstappen en verkeerde keuzes die Apple in 2014 maakte op een rijtje gezet, opmerkelijk genoeg allemaal vanaf september dit jaar.
Onze volgorde is willekeurig, maar wat is volgens jou de ergste fout die Apple dit jaar maakte?
1. Grootste albumrelease ooit: U2
Het klonk als een leuk idee: 'we geven iedere iTunes-gebruiker (oftewel: vrijwel iedereen met een Apple-product) gratis het nieuwe album van U2. Fijn voor de fans, leuk voor andere luisteraars en veel aandacht voor U2's nieuwe plaat'. Helaas gingen Apple en U2 nét een stapje te ver door de plaat als automatische download naar iTunes-gebruikers te pushen. Zo werd het inderdaad de 'grootste albumrelease ooit', maar op een negatieve manier ook de meest besproken. Apple kwam al snel met een speciale verwijdertool; U2 noemde het achteraf grootheidswaanzin en bood excuses aan.
De iPhone 13 nu met 3 maanden gratis Apple TV+!
Maximaal voordeel als je thuis internet van Ziggo hebt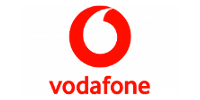 Bekijk actie
2. Haperend beeld: de iPhone 6/Watch-keynote
'You had one job …' Zo moet de eindverantwoordelijke voor de livestream van hét Apple-event van het jaar zich waarschijnlijk hebben gevoeld. Nadat met een heuse countdown op de website zo'n beetje iedereen met enige interesse in technologie was opgetrommeld om mee te kijken, knalde de livestream van de iPhone 6/Watch-keynote er na enkele seconden al uit. De rest van de presentatie bestond voor de meeste kijkers uit gedubd Aziatisch commentaar, foutmeldingen en met een beetje geluk een paar minuten werkend beeld. Door wie, hoe of waarom het misging is zullen we nooit te weten komen, maar het staat wel lijnrecht tegenover Apple's perfectionisme als het op keynotes aankomt.
3. Bugs, bugs en bugs: iOS 8
De uitrol van nieuwe software verloopt vrijwel nooit vlekkeloos, maar bij iOS 8 ging er wel bijzonder veel mis. Crashende apps, problemen met wifi en bluetooth, verdwenen foto's, geen toegang meer tot de fotobibliotheek en een niet werkende Gezondheid-app: de lijst met problemen en bugs was lang, heel lang. Apple deed er vervolgens nog een schepje bovenop met een update die na anderhalf uur werd teruggetrokken. Pas de meest recente versie van iOS 8 is stabiel te noemen.
4. End of an era: iPod classic
De keuze was ongetwijfeld weloverwegen en in dat opzicht niet echt een fout, maar toch was het jammer de iPod classic te zien gaan. Het stokoude apparaatje werd in september in alle stilte de nek omgedraaid. Later zei Tim Cook dat er geen onderdelen meer voor te krijgen waren, maar het gebrek aan ondersteuning voor iCloud of streaming heeft er ongetwijfeld ook aan bijgedragen. Spijtig voor de fans, want er is geen andere iPod die zo duurzaam is, zo lang meegaat qua batterij en zo veel opslagcapaciteit heeft. Al staat het je natuurlijk vrij de hoofdprijs te betalen voor een tweedehands exemplaar.
5. Verkeerde investering: saffierglas voor iPhone 6
Apple is een harde zakenpartner die maximale controle over zijn productieketen eist, maar ook dan wil het nog wel eens misgaan. Het Amerikaanse GT Advanced Technologies zou saffierglas gaan produceren voor het scherm van de iPhone 6, maar gebrekkig management en grove fouten in de productie resulteerden in onbruikbaar materiaal en een faillissement van GT. En dat terwijl Apple heel wat geld had gepompt in fabrieken en smeltovens. Een inschattingsfout met een flinke financiële strop dus, maar het zal ons niet verbazen als Apple het voor de volgende iPhone weer opnieuw probeert. Hopelijk dan met een betrouwbaardere zakenpartner.